Amazon drops encryption on its tablets
5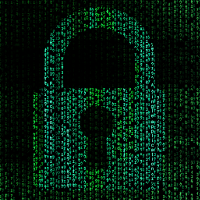 Amazon announced on Thursday that it has decided to end its support for disk encryption on its forked Android powered Amazon Fire tablets. The manufacturer said that its customers were not particularly happy with the feature. During a time period when Apple, BlackBerry and
Samsung are happy to talk about encrypted data
, Amazon is now leaving its tablets vulnerable with some experts asking the company to reconsider its decision.
Cryptologist Bruce Schneier called Amazon's move "Stupid." He adds, "Hopefully the market will tell them to do otherwise." While other privacy advocates and device users were aghast at Amazon's decision, the company does say that it
supports Apple's decision not to unlock an Apple iPhone 5c that was used by deceased terrorist Syed Farook
.
Without the encryption, Amazon Fire users risk the possibility of having the data saved on their tablet stolen by some one who takes possession of the slate, or tries to unlock it after it has been discarded. Even though it appears that encryption has been disabled for some time now, Amazon has kept quiet on the situation until now.
"In the fall when we released Fire OS 5, we removed some enterprise features that we found customers weren't using," an Amazon spokeswoman said in a statement. All Fire tablets' communication with Amazon's cloud meet our high standards for privacy and security including appropriate use of encryption."-Amazon
Electronic Frontier Foundation staff technologist Jeremy Gillula says that even if Amazon says it supports Apple, "Actions speak louder than words." He added, "Removing encryption says a lot more to me than releasing statements in support of Apple, especially when you're a manufacturer of devices that can also support encryption."
On Thursday, a number of tech companies including Google, Facebook and Microsoft filed an amicus brief on behalf of Apple in its legal battle with the FBI.
source:
Reuters
via
TheGuardian