When it comes to its customers' privacy, Samsung sounds just like Apple
35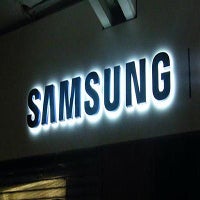 Samsung and Apple have a rather strange relationship. Apple depends on Samsung for certain key parts for the iPhone and iPad,
including half of the A9 chipsets
used to drive the
Apple iPhone 6s
and
Apple iPhone 6s Plus
. On the other hand, both are fierce rivals in the mobile device industry. There have been times, especially during their patent battles, when Apple and Samsung have been at each others' throats.
So it might be mildly surprising to read Samsung's statement about privacy, and how it sounds just like Apple's reasoning for not complying with the government's court order in the case. The latter demands that it develop a "unique" version of iOS that would allow it to unlock the
Apple iPhone 5c
used by deceased terrorist Syed Farook.
In a statement, Samsung agrees with Apple's stance that when possible, it will give information to law enforcement. But if that is impossible because of the lack of a back door, Samsung says that it will not create one since it could "undermine consumers' trust." That is basically the same reason that Apple CEO Tim Cook has given to
explain why Apple won't give in to the government's request
. Cook worries that if the unique "Govt. OS" software needed to unlock the iPhone 5c falls into the wrong hands, every single iPhone user in the world would be in danger of having the private information stored on their handset stolen.
"Ensuring trust in our products and services is our top priority. Our phones are embedded with encryption that protects privacy and content, and they do not have backdoors. When required to do so, and within the law, we work with law enforcement agencies. However, any requirement to create a backdoor could undermine consumers' trust."-Samsung
While several tech firms, including Google, Facebook and Microsoft have filed an amicus briefs on behalf of Apple, Samsung is still on the fence about following suit. "Protecting our customers' privacy is extremely important, but we have not decided whether to file an amicus brief in the current case," Samsung said in an emailed statement.
source:
Bloomberg