Some Pixel 4 pre-orders from Amazon are delayed for weeks
1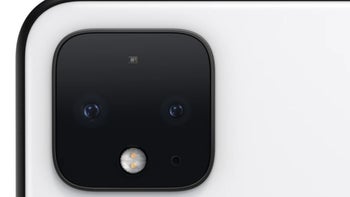 The
Google Pixel 4
and
Pixel 4 XL
are now available for sale and many who pre-ordered one of the new phones have already received their device. However, Amazon seems to be having some issues in its product fulfillment department.
Some Reddit posters
(via
Droid-Life
) who pre-ordered one of Google's new Pixel models through the online retailer received an email stating that their order won't arrive until the middle of next month at the earliest, and into the first week of December at the latest.
Several of those affected have decided to cancel their purchase in order to buy the phone from another source. This year, all four major carriers are offering the phone. However, Amazon has refused to cancel some orders because it already had shipped the accompanying $100 gift card to these customers. This was a promotion that Amazon offered those pre-ordering the new models. The delays apparently cover all models, configurations, and colors. One Twitter member who says that he spoke with Amazon customer service says that he was told that the reason for the delay is that "Google hasn't sent Amazon any devices." No, that wasn't a statement meant to be taken literally since there are Amazon customers who did, in fact, receive their pre-ordered Pixel. What the statement probably means is that Amazon did not receive the quantity of Pixel 4 units that it ordered from Google.
One Amazon customer was able to wrangle a $20 credit out of the company because of the delay

Not that this screw-up has anything to do with the phones themselves, but it is just another pain in the butt and disappointment for Pixel fans who have become accustomed to some issues at launch (and this is from someone whose daily driver is a
Pixel 2 XL
). For example,
Google now has a couple of software updates on "back order."
One deals with the lack of an option that would allow Pixel users to require that their eyes be open for Face unlock to work.
This would make the biometric feature more secure
; right now a bad actor could knock a Pixel 4 user unconscious and use his or her face (presumably with the eyes closed) to unlock the phone. Google says that a software update is coming to add a toggle option to Face unlock that will require the user of the phone to have his or her eyes open for Face unlock to work.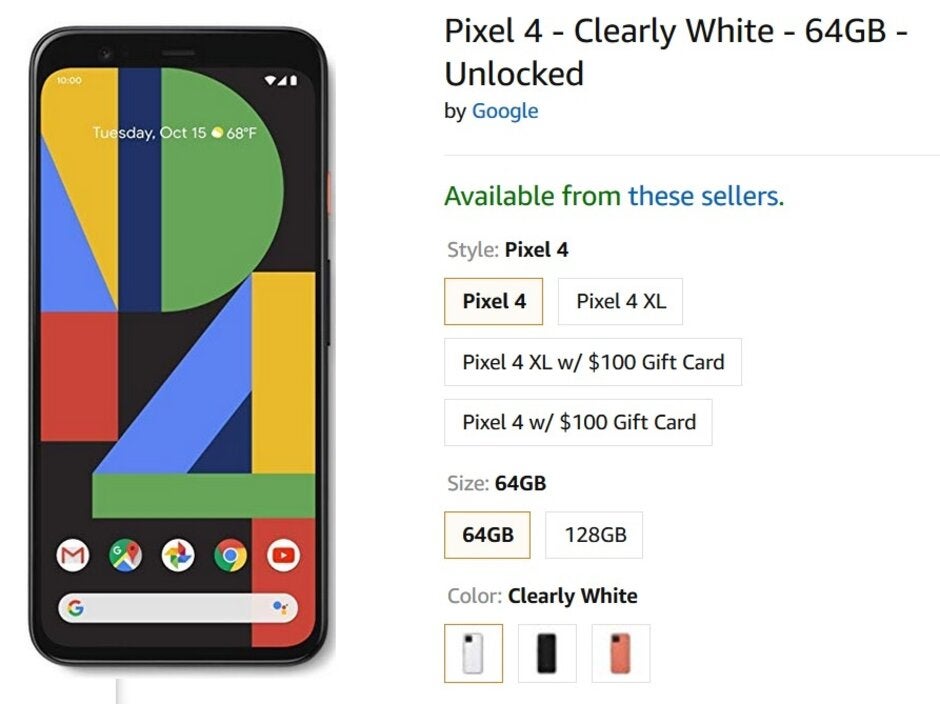 Amazon offers the Pixel 4 and Pixel 4 XL with a $100 gift card; since Amazon already shipped the card to some customers, they are unable to cancel their delayed Pixel order
The second update that Google is going to send Pixel 4 users will allow the 90Hz refresh rate for the display to be enabled when the screen is set at a lower brightness level than the current 75% cutoff. In other words, unlike the
OnePlus 7 Pro
which allows the screen to refresh at the faster rate unless disabled by the user, the Pixel 4 will disable the feature if the screen brightness is set at less than 75%, or the phone is running content that isn't enhanced by the "Smooth Display" function. Google no doubt made these restrictions in an attempt to save battery life for Pixel 4 users.
Meanwhile, those who received a notice from Amazon about a delay can try to wrangle some cash out of the ordeal. One Reddit member said that he was able to get a $20 credit from the company. So if you are affected by this screw-up, you should give a call to Amazon's customer service department.
The Pixel 4 is priced at $799 for the 64GB model and $899 for the 128GB unit. The larger Pixel 4 XL will cost you $899 for 64GB and $999 for the 128GB model. Several carriers and retailers have deals on the phones, but keep in mind that Black Friday and Cyber Monday are rapidly approaching.