Amazon Kindle Fire gets update to software version 6.2
1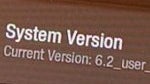 The Amazon Kindle Fire
is selling quite well, thank you, and
the tablet enjoyed a very strong Black Friday
. The device has been at the top of Amazon's top selling products for 8 straight weeks. While everything seems to be going swimmingly for Amazon, the tablet did receive an update to software version 6.2.
While Amazon wouldn't provide a changelog for the update, the online retailer did say that the update "
provides improvements to the operation of your Kindle Fire
". And for those adventurous owners,
it does break root
which might be something that you might want to consider. Before you decide to update your Kindle, you need to find out if your device is still running software version 6.0 or 6.1. So, head over to the Quick Settings icon, hit "more" and then click on device. If the screen shows that you are running version 6.2, you are up to date. Otherwise, prepare to download the new software.
You can install the update directly from Amazon by following these directions. Essentially, you will download the new software version found at the sourcelink and with a USB cable, hook up the Kindle to your PC. Once that is done, you drop the update file into the
kindleupdates folder
on your Kindle drive. After that is accomplished, you can go to into the Kindle Fire settings and click on "Update your Kindle".
Another option for you to update the Amazon Kindle Fire would be
to do it without wires, using Wi-Fi
. Ascertain that you have a strong Wi-Fi connection, then tap Quick Settings at the upper right of the screen. Click on "Sync" and the new software will download in the background and will install once the download is over and the Kindle Fire is asleep. This is obviously a much easier way to get the job done. Regardless of which method you use, make sure that your battery is fully charged before starting the process.
According to Amazon, software version 6.2 brings
Facebook pre-installed
in your favorites section. You can choose from hundreds of magazines in the Newsstand. You can also go back and forth between Page View that gives you the rich looking print edition, and Text View for the best readability. Other changes include Children's Books with Kindle Text Pop-Up that makes it easier to read. And after the update, you will be able to
check e-mail
from Yahoo, Gmail and Hotmail.
You will let us know about all of the changes to your Amazon Kindle Fire after downloading software version 6.2, won't you? More importantly, let us know if you like it by commenting in the box below.
source:
Amazon
via
AndroidCentral