Alleged early Samsung Galaxy S3 manual and render leak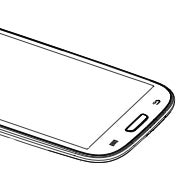 We still haven't seen the design, but the latest unauthorized report today is a page derived from the service manual on a Samsung GT-I9300, which shows a render with
a physical home button, just as rumored
. A 4.8" Super AMOLED screen is listed, of the MIPI (C-type) variety, which allegedly means an HD RGB Super AMOLED.
The specs reveal an 8MP camera, like what we saw on the
early GT-I9300 prototype last week
, which, however, coincided with the f/2.6 aperture of the module on the Galaxy S II, so things could have changed since December when that prototype was made.