Samsung Galaxy S3 preorders shoot to the Amazon Germany top, O2 and Vodafone confirm they'll carry it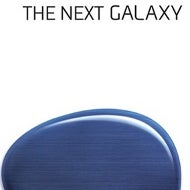 That
preorder page for the Samsung Galaxy S3 at Amazon Germany
? Well, it has apparently attracted the attention of so many customers, that the yet-unannounced handset shot to the top of smartphone sales there.
Priced at 600 EUR without carrier subsidies, Amazon lists it with a 12MP camera and a 4.7" Super AMOLED display. Moreover, it is referred to as the Samsung Galaxy S3, confirming once again the titling that we saw as
keywords in the new Samsung Unpacked 2012 app
.
Besides the unlocked version that Amazon Germany is selling, rumor has it that
the Galaxy S3 saw 10 million preorders by carriers worldwide
already, with some South African telcos spilling the beans that they are expecting to stock it up in June, which seems more and more probable, considering the launch is as soon as next week.