Alleged Windows Phone 8.2 features revealed by anonymous Microsoft employee
27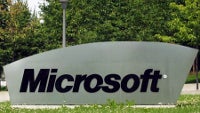 A Reddit post by a person claiming to be a long-time Microsoft employee, reveals what he says are some of the features for Windows Phone 8.2. Better back up the salt truck, because this is going to require more than just a grain of salt to take. We should point out that the author recently deleted his Reddit account, which could indicate some fear about getting into trouble at Microsoft. The source says that he works at Microsoft as a developer in the core operating systems group. He says that his work goes on Windows Phone, Windows 8.x, XBOX One, Windows Server, and some "new stuff".
According to this alleged Microsoft employee, Microsoft will speed up update cycles with feature updates taking place every six to eight months and major updates coming every year or two. He says that Windows Phone 8.2 or 9, will be launched in eight to ten months. One feature will allow you to give out a password to your Inner Circle that will allow them to get a text message through even if you have your Do Not Disturb setting enabled. If you have notifications muted, you can arrange for a code to be included in a text that will generate some sound, or vibration to attract your attention. You can also arrange to have the Do Not Disturb setting become disabled if a particular contact tries to call you three times.
According to this anonymous Microsoft employee, a future update to Windows Phone will add support for other video chat services besides Skype, and the next update will allow a Windows Phone user to change the default SMS settings. He also says that Facebook will be removed from the messaging hub, and added that Microsoft has an interesting way to close the search gap between Google and Bing.
As we said, read this with a cynical eye, and keep in mind that the tipster's post has been deleted from Reddit.
source:
Reddit
via
WPCentral