All in - Galaxy S6 & S6 edge on AT&T carry Samsung "Shannon" LTE modems, Wolfson DACs
17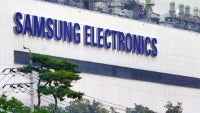 UPDATE (April 7 2015):
Clarified that only the Galaxy S6 & S6 edge on AT&T have Samsung-made baseband chips.
Patent and technology research firm Chipworks published a report detailing the hardware components used in the Samsung Galaxy S6 & S6 edge. Of note is that Samsung's latest smartphones feature in-house made components in abundance. The chipset (Exynos 7420), the RAM memory ( K3RG3G30MM-DGCH 3GB LPDDR4 SDRAM) & flash memory (KLUBG4G1BD 32GB NAND Flash), and the image processor (C2N8B6) are all Samsung made, but most importantly, the modem and Wi-Fi module are built in-house as well. The S6 & S6 edge on AT&T carry the Samsung "Shannon" 333 modem and 3853B5 Wi-Fi Module, which sets a precedent for today's Android devices.
The vast majority of 3G/4G-connected devices sold in Western markets from name manufacturers have been relying on Qualcomm chipsets and their integrated multiband LTE modems. The Galaxy S6 and S6 edge make no exception, as most of their versions around global carriers and markets employ Qualcomm basebands. However, Samsung is the first to eschew the application processor, graphics unit, and baseband provided by the US chipset powerhouse in favor of its own solutions, and put its product on sale with a large American carrier. This serves to illustrate
the insatiable growth ambitions
of Samsung's semiconductor division, which is
seeking success beyond supplying flash memory for global clients
and making chipsets for the Apple iPhone. The market is due for a shakeup in the next couple of years if Samsung establishes itself as an all-in semiconductor supplier. Recent analyst expectations go as far as suggesting
Qualcomm might be looking to adopt
Samsung's industry-leading 14nm mobile AP manufacturing process for its own products.
Other notable items from the GS6 and GS6 edge's components list include a Wolfson WM1840 digital audio converter, as well as assorted chips from Broadcom, Skyworks, Avago, Maxim, and STMicro. The full list is available below:
Samsung Exynos 7420 SoC
Samsung K3RG3G30MM-DGCH 3Gb LPDDR4 SDRAM and Samsung KLUBG4G1BD 32GB NAND Flash
Samsung Shannon 333 Modem, Shannon 533 PMIC, Samsung S2MPS15 PMIC, Samsung Shannon 928 RF Transceiver and Samsung Shannon 710 Envelope Tracking IC
Broadcom BCM4773 GNSS Location Hub
InvenSense MPU-6500 Gyro + Accelerometer
Skyworks SKY78042 Multimode Multiband (MMMB) Front-End Module (FEM)
Avago AFEM-9020 PAM and Avago ACPM-7007 PAM
Samsung C2N8B6 Image Processor
Maxim MAX98505 Class DG Audio Amplifier and Maxim MAX77843 Companion PMIC
Samsung Electro-Mechanics 3853B5 Wi-Fi Module
N5DDPS2 (Likely Samsung NFC Controller (P/N needs to be confirmed)
Wolfson WM1840 Audio CODEC
Texas Instruments BQ51221 Single Chip Wireless Power Receiver
Skyworks SKY13415 Antenna Switch
STMicro FT6BH Touch Screen Controller
Chipworks also published a die photograph and die mark of the Exynos 7420. If you are curious how your new Galaxy S6's chipset looks from up close, look no further: