Samsung loses Apple chip-making share to TSMC, gains Qualcomm as 14nm/16nm chip customer?
21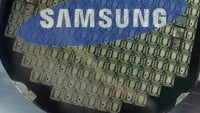 Bernstein analyst Mark Li released a note containing some interesting predictions about Samsung's semiconductor business in relation to Apple and Qualcomm's supply interests. If his theses spell any truth, then the near future could see Samsung Semiconductor lose a share of its A9 processor production duties to rival TSMC, while simultaneously gaining a new customer by the name of Qualcomm.
According to Mr. Li, Samsung was to be the sole supplier of next-generation A9 processors (probably 14nm) for this year's iPhone, with TSMC handling silicon for the next iPad (A9X, 16nm) and "low-end iPhone" (whatever that means). Alas, the analyst suggests that Samsung has experienced some yield difficulties with its 14nm chips. It isn't mentioned whether they are Apple chips or Exynos chips for Galaxy devices, though we bet on the former, simply because they were designed by a third party.
This, and the need for supply diversification (in order to reduce investment risk) prompted Apple to hand over nearly 40% of its A9 orders to TSMC. Thus, Samsung Semiconductor retains its position as main silicon supplier for Apple, while TSMC's share in Apple processor supply goes up to 70% (from 50%).
A new customer by the name of Qualcomm
Although losing business is bad for Samsung, the Koreans' expertise in chip-making got a strong showcase this year, with its industry-first 14nm mobile AP production process and strong-performing Exynos 7420 SoC generating lauding headlines. This may have gotten the attention of Qualcomm in a way one may not expect.
According to Mr. Li, the US chip mogul is looking to transition to 14 & 16nm production quicker than planned, which could spell trouble for TSMC, while rendering Samsung a primary supplier of 14nm Snapdragon chips in late 2015 or early 2016. It is said that Qualcomm's 20nm orders constitute up to 50% of TSMC's demand for 20nm production in 2015, which will weaken the Taiwanese supplier's revenue in this direction, but TSMC could make up for it with the increase in 16nm orders.
Bear in mind that all of this is analyst predictions, not bulletproof information. We have no way to establish its credibility with absolute certainty. We have contacted Qualcomm for commentary and we'll publish a statement if there's one.
UPDATE (March 20, 2015 13:38 CDT):
Qualcomm politely declined to comment on the report.
source:
Barron's Asia
via
G For Games