All 10 iPhones so far, reviewed and rated: the best and worst Apple smartphones according to us
It's hard to talk about smartphones and not mention Apple, the king on the hill which has been responsible for a host of the most popular mobile devices ever. For many people, the word "iPhone" has become a synonym for a modern smartphone and it will likely stay that way for quite some time.
Of course, we've reviewed all iPhones, and while some have truly wooed us, others have failed to impress; sometimes the Apple was golden, sometimes it was rotten. Right below you will find a list of all Apple smartphones, sorted in accordance to the review rating we've given them.
Well, check our list out and make sure to vote for your all-time favorite iPhone model at the bottom of the post. Drop a comment or two as well!
#10. Apple iPhone 3G

The follow-up to the original Apple iPhone was pretty disappointing in a handful of categories. It failed to impress us as much as its predecessor and was mostly a device that tried to play catch with the competition. It was still an iPhone, which means that its multimedia capabilities, user interface, and design were impressive, yet the iPhone 3G failed to impress as much as its predecessor.
#9. Apple iPhone 3GS

The third iPhone that Apple unveiled was not a big improvement over the iPhone 3G, too. It came with better hardware, improved OS (iPhone OS 3.x). It came with close to no reasons for iPhone 3G users to upgrade, yet a big leap forward in comparison to the original iPhone.






#8. Apple iPhone 4s
Another quite incremental upgrade over its predecessor, the Apple iPhone 4s did not give many reasons to iPhone 4 users to jump ship and shell out a couple of hundred dollars for Apple's 2011 device. It came with better hardware in comparison with its predecessor, but the main selling point and highlight of the phone was Siri, the sassy voice assistant.
Apple iPhone 4s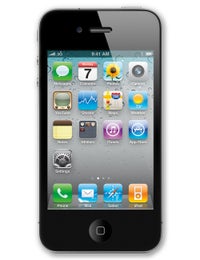 #7. Apple iPhone
Here it is, the godfather of the mobile smartphone industry. It was strikingly-different from any other smartphone at the time. The marriage between user-friendly interface and features that were nowhere to be found on iPhone's rivals paired with Steve Jobs' and Apple's auras made this device a gamechanger. It was not a perfect phone by any means (in fact, it was lacking a host of essential features, like MMS and phonebook search), but it hinted at the bright future that was ahead of Cupertinians.
#6. Apple iPhone 5
The main highlight around the Apple iPhone 5 was its 4-inch screen, an improvement over the iPhone 4s. Of course, the internals were also improved - the iPhone 5 also came with a speedier chipset, which was more than a welcome improvement. It was also the first iPhone to support LTE.
Apple iPhone 5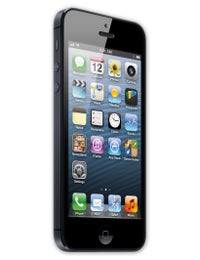 #5. Apple iPhone 5c
The affordable follow-up to the iPhone 5 was a pretty stark departure from Apple's design roots - aluminum was out, polycarbonate was in! Inside, the iPhone 5c was similar to the iPhone 5 in terms of hardware, but it boasted a lower, more affordable price tag in comparison with the better-equipped iPhone 5s - the difference between the two was $100 after they got launched on the market.
Apple iPhone 5c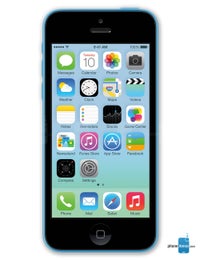 #4. Apple iPhone 6 Plus
The largest iPhone ever comes with a 5.5-inch display and a gigantic (as per Apple's smartphone standards) 2,915mAh battery at the back, which generally aims to eradicate wall-hugging of any sort. With a OIS-enabled iSight camera at the rear and a sharp 1080p display, the
iPhone 6 Plus
is undoubtedly the most technically-advanced Apple smartphone at the moment.
Apple iPhone 6 Plus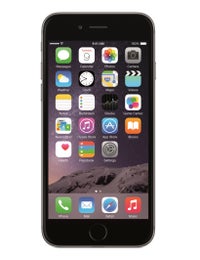 #3.Apple iPhone 6
The sixth iPhone generation was the harbinger of the second big design overhaul in Apple's camp. The aluminum handset employed new exterior aesthetics, pretty thin silhouette, came with even better hardware, and a 4.7-inch display at the front, while still retaining a large portion of the one-handed usability that iPhones are normally known for.
Apple iPhone 6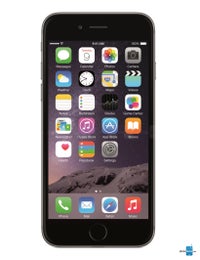 #2. Apple iPhone 5s
The iPhone 5s was the first smartphone to employ a 64-bit chipset. It was the finest embodiment of Apple's penultimate design language. Interestingly enough, several months ago the Apple iPhone 5s was chosen as the finest representative of Cupertino's smartphone lineup, leaving the new
iPhone 6/6 Plus far, far behind
. True Apple fans will will certainly have a soft spot for this premium trooper in the years to come.
Apple iPhone 5s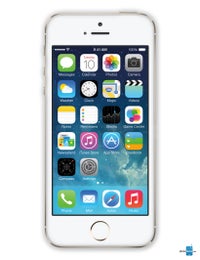 #1. Apple iPhone 4

Here it is, probably the best iPhone Apple has ever churned out. At the time, the company was quickly losing its "cool" and had to come up with something completely different to reclaim its hip status, which was marred by the oh-so-unexciting iPhone 3GS. The iPhone 4 had premium new design, ultra-detailed (for its time) display, and albeit it suffered from certain issues (the poor signal reception, which led to the infamous "Antennagate"), the iPhone 4 was by far among the very best devices in its time.


These were all iPhones Apple has churned out so far. Which one of these is your favorite? Cast a vote in the poll below. It will be active until April 28.