iPhone 5s design way more preferred than that of iPhone 6?
42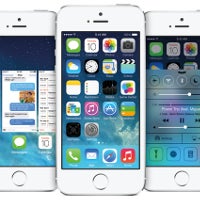 Are you impressed by the external design of the iPhone 6 and 6 Plus? It seems like more often than not, people are finding the appearance of Apple's latest smartphone pretty attractive, but they aren't necessarily in love with it. And that's something new for the iPhone line.
All new iPhones so far have been enjoying massive popularity, with their exteriors being among their strongest assets. It appears things are a bit different now that the iPhone 6 line is here, as both critics and consumers tend to be of the opinion that some seemingly small compromises are actively taking away from the appeal of the new smartphone.

Due to these observations of ours, we decided to run a poll last week, asking our readers which iPhone design they like most. Hardly surprising, the results that we've gotten indicate that the iPhone 6's design has much fewer fans that that of the iPhone 5s. Of almost 4000 votes, only 530 (13.27%) have chosen the iPhone 6's ultra-thin aluminum design. The iPhone 5s has a much bigger following, numbering 1624 votes (40.66%). And, if we add the sizable group that has voted for the iPhone 5 to that (we'd do so for obvious reasons), the number grows to the respectable 2072 votes, or 51.88%. That's one rather imposing number, we would say, and it comes to show that Apple could have definitely done better with the design of the 6.
Even the 5-year-old iPhone 4/4s' glass-and-steel design has gotten a decidedly bigger following compared to that of the iPhone 6, by snagging 23.44% of the votes, indicating that Apple did an exceptional job with that now-aging fellow. Perhaps totally not surprising is the fact that the plastic iPhone 5c is occupying the last position in the ranking, being surpassed even by the original iPhone, which launched in 2007.