Adobe caves and adds HTML5 support to its Flash Media Server
73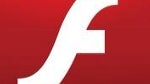 Supporting an idea that Steve Jobs wrote about a couple of years ago, Adobe has
decided to add HTML5 support to its Flash-branded Media Server
. The advantage for media publishers is that they now have a single process for serving Flash-branded devices as well as those from Apple that don't support Adobe's software.
Earlier, Adobe shook things up by putting out a press release that said that it was offering a "
new version of Adobe Flash Media Server that can now deliver Flash technology to Apple iPhone and iPad devices
," when in reality, it is
simply allowing its server to handle standards-based HTML5 video
as well as Flash video.
A couple of years ago, during a period when Steve Jobs
had been criticizing Flash
for crashing Apple products, he said the software was buggy and had issues with security, reliability and performance. At the end of a message he wrote in April 2010 called "Thoughts on Flash", Jobs suggested that "
perhaps Adobe should focus more on creating great HTML5 tools for the future, and less on criticizing Apple for leaving the past behind,"
which is
exactly what Adobe is doing
with today's announcement.
Adobe's new server will help those developers who use Flash grab a new audience of iOS users and also
eliminates the need for a Flash plug-in
on any platform. Websites built with Flash still will not be accessible to iOS users.
source:
Adobe
via
AppleInsider