Acer unveils AcerCloud: free proprietary unlimited storage
0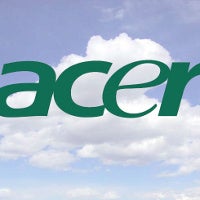 The
AcerCloud
was just unveiled at CES and it allows you to upload your files to an Acer web server, and then access them from your computer, tablet or smartphone. It's coming for free on Acer PCs and is unlimited in Acer's words.
Acer's proprietary AcerCloud arrives a bit later than other big cloud offers like the iCloud, and aims to build an ecosystem of Acer products so that you can sync your files across them. The service is set to launch stateside and in China in the second quarter of 2012 (rest of the world by end-2012) and centers around three core features:
PicStream - a photo sharing service,
AcerCloud docs - syncing and sharing your documents,
clear.fi Media - for your music.
The files will be stored on the web for 30 days, but while Apple for example has the strong support and fan loyalty to introduce such a proprietary product, Acer is far from being that popular among customers. The AcerCloud service works differently, though - it doesn't bet entirely on the cloud for storage and allows you to low-power wake your computer to get the files you need.
The company promises Android and Windows support for the service. Now, what do you think - do you need such a service from Acer, or would you still remain loyal to your Dropbox/Box.net-like cloud service?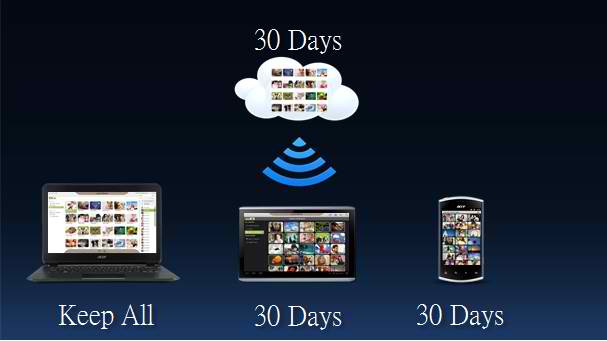 AcerCloud Connects All Personal Devices Securely for Anytime, Anywhere Access to Digital Media and Data
Acer today previewed its upcoming AcerCloud, which securely connects all personal smart devices for anytime, anywhere access. Featuring Acer Always Connect technology, users can retrieve multimedia and data files anytime, even when their main PC is in sleep (standby/hibernation) mode. Users can enjoy these advantages knowing that their information is stored and transferred securely via strong encryption and authentication. Bringing users tremendous functionality and value, Acer will include the AcerCloud, without additional cost, on all new Acer consumer PCs.
Acer reduces the complexities of today's fast-paced lifestyles by developing solutions that enable devices to communicate, simplifying the process of content sharing. With the ever-growing number of smart digital devices, users need to share and back up their multimedia and data files in a simple, smart way.
Create, acquire and consume on different devices
AcerCloud makes it easy to take photos on a smartphone while on the go, and then view them on a main PC at home or in the office, without the delay and complication of manually transferring files. It also allows users to purchase a movie from an all-in-one PC, and then watch it on a tablet or smartphone on a train or airplane. As long as the main PC is in sleep (standby/hibernation) mode, Acer Always Connect technology can wake it up through Wi-Fi® so media can be retrieved via a mobile device. AcerCloud, meanwhile, intelligently uses local and cloud storage together so all data is always available. Other features of AcerCloud include:
PicStream
1Through PicStream, users can take holiday snapshots on their smartphone, back them up on the main PC, and share them efficiently with other smart devices. Users can stream photos via clear.fi in the Cloud to PCs and other devices; photos are backed up permanently on their PC, and temporarily accessible for 30 days in their personal cloud and on other devices.
AcerCloud Docs
2Professionals can update sales documents on a PC and save them, and the documents will be put into the personal cloud and streamed to other devices. They can then go to their meeting with their notebook or tablet PC and have immediate access to all the updated files. The files will be temporarily accessible for 30 days in the personal cloud and on the devices, or they can choose to download the files on to other devices for long-term storage.
clear.fi Media
3With Acer's unique clear.fi Media application, users can also access all their multimedia at any time. They can use clear.fi to connect to the personal cloud and stream live, or download and enjoy content offline for convenient on-the-go entertainment.