According to the FCC, 50% of wireless 911 calls are butt-dials
18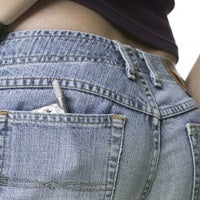 After visiting a number of 911-emergency call centers in New York and Alaska, FCC Commissioner Michael O'Reilly determined that 911 misdials from wireless numbers is becoming an emergency in itself.
About 70% of all emergency calls come from wireless phones, and of those, half were the result of misdials due to the phone being jostled around in a purse, or squished courtesy of gluteus maximus action (aka butt-dialing). That is up
from about 20%
only a few years ago.
It is easy to make good humor of such phenomena, but O'Reilly figures that means as many as 84 million misdialed calls are made to 911 every year, that equates to more than 230,000 per day. It stands to reason the argument could be made that this poses a threat to public health, particularly in
congested emergency systems
like New York, Chicago, or Los Angeles.
The FCC has been contending with this issue for a while, and the last thing anyone wants to do is make it harder to call 911. That means the solution lies with the population at large. Technological solutions have to be examined carefully, as it is a requirement that all mobile phones have the ability to call 911, whether connected to an active mobile service account or not.
That feature ostensibly increases the risk of young kids dialing 911 as older or unused phones can be handy pacifiers. According to the Tennessee Emergency Communications Board, one child in Shelby County, population roughly 1 million, called 911 emergency
84 times in one night
, which rendered the dispatch center nearly useless given the call traffic in normally handles.
While the prospects seem daunting, butt-dialing 911 has had its benefits for society.
Drug dealers
and
murderers
have found their
endeavors foiled
due to their own butts. Nonetheless, O'Reilly is asking for a review of the current rules over 911 calling, including how wireless phones without active service are able to call into the system.
source:
Bloomberg