As much as 20% of wireless 911 calls come from 'butt-dials'
8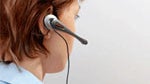 We've all received a butt-dial at some point in time or another. Usually after a few seconds of static and unanswered questions, you hang up and continue on with your day. Unfortunately for 911 centers, when they receive that type of call, they have to investigate the call in order to determine if someone is actually in distress.
CBS Chicago visited a call center in Evanston, Illinois to find out how prevalent this problem is. What they found out was, as much as 1 in 5 calls turn out to be unintentional or abandoned calls; most of which are believed to be butt-dials.
When this happens, operators must attempt to return the call, and in some cases, even dispatch police to attempt to find the caller. Evanston 911 Coordinator Perry Polinski said, "
The chances of that happening are slim, but we've – a couple times probably, over the past few years – have had to basically launch a search party to locate somebody.
"
The best way to correct this is to use a cover or be sure to lock your homescreen before putting your phone in your pocket or purse. If you do unintentionally dial 911, the best thing to do is to stay on the line and inform the operator that it was a mistake.
source:
CBS Chicago
via
Gizmodo