Man pocket-dials 9-1-1 on his handset, talks drugs and is busted
15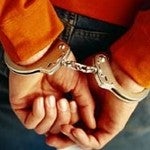 selling drugs
. After all, Dollarhide had what he thought was a private conversation with a passenger in his truck.
As it turns out, Young Mr. Dollarhide had stuffed his cellphone in his pocket and
pocket-dialed 9-1-1
before discussing a drug transaction with this passenger. Besides hearing the conversation about selling drugs, the dispatcher heard that the call was coming from a tow truck and heard the name Harry. Dispatch put out a call at 9:42am with the location that the call originated from, and a truck with the name "Harry's Towing" was quickly pulled over.
Deputies found a crack pipe on Mr. Dollarhide and he was arrested and charged with possession of drug paraphernalia. There is no word if the phone earned a reward for passing along information that led to the arrest.
source:
NYPost