AT&T to shutter its 2G pipeline by the end of this year
3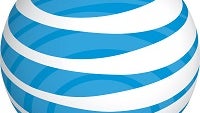 If you're the nostalgic type, you might be sad to hear that AT&T will be closing its 2G network by the end of the year. CFO John Stevens says that closing the network will strand a small number of subscribers who are stubborn and don't want to migrate off of the 2G pipeline. The company is willing to take the small hit on revenue.
While
AT&T has already repurposed some of the 2G network
, Stevens says that "There still is a lot of cost that is left just to operate even a piece of the 2G network. So we are anxious to capture that savings and use it to continue a strong EBITDA story for our wireless business." Once the 2G network is closed, it will be refarmed to help meet heavy demand for data. Over the last year, six million AT&T subscribers migrated off the carrier's 2G network.
Other mobile operators are doing the same thing. Back in 2014, T-Mobile announced that it was closing its 1.9GHz 2G EDGE network and replacing it with LTE spectrum. By 2021, Verizon will be shuttering its 2G and 3G networks in order to make more room for 4G LTE service. AT&T was originally
planning on shutting its 2G network next year
, but has moved up the timetable.
Verizon and AT&T have already started testing 5G
which is supposed to provide speeds 100 times faster than 4G. The download of a full-length film will take seconds over a 5G network.
source:
WirelessWeek
via
AndroidAuthority