AT&T shutting down its 2G network by 2017
4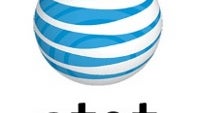 AT&T, the nation's second-largest carrier, announced it will shut down its 2G wireless network completely by 2017. The reason for this lies in AT&T upgrading its systems to newer and faster technologies.
Currently, as of end-June, some 8.4 million people on AT&T use the company's 2G services. This translates into 12% of the company's total number of subscribers, but the carrier says it is "proactively" pushing advanced devices and the number will go down significantly by 2017.
At present, AT&T is busy deploying its 4G LTE high-speed data network to as many customers as possible. Still, the carrier relies most on its 3G network and the majority of subscribers use exactly that network.
source:
AllThingsD
Recommended Stories