AT&T and Sprint will let you swap your replacement Galaxy Note 7 for any other handset
22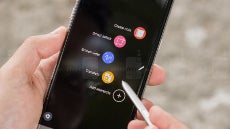 The brown stuff appears to be hitting the proverbial fan once again for Samsung, whose
Galaxy Note 7 recall
has been thrown into jeopardy by reports of replacements also exploding. As authorities investigate a recent incident involving supposedly 'safe' Note 7 on a Southwest flight, many businesses
are taking matters into their own hands
, and some U.S. carriers have also reacted by allowing worried owners of Samsung's phablet to swap the device for a different handset.
Samsung is cooperating with the
CPSC
to get to the bottom of the
highly-publicised plane incident earlier this week
. Meanwhile, those on AT&T and Sprint can go ahead and swap their device for any other phone, even the iPhone 7 and 7 Plus. Sprint's offer stands for the duration of the "investigation window," while AT&T has informed
9to5Google
that "customers with replacement Note 7s are able to exchange them for another device."
There's no word from Verizon as yet, but T-Mobile is sticking to its 'Uncarrier' motif and going against the grain for now. With that said, all phones sold by T-Mo are subject to a 14-day 'remorse return' policy, so many should still be able to obtain a new handset. It's likely that many carriers and retailers across the world will be running similar offers right now so if you're outside of the United States, you may want to contact the place of your Note 7 purchase.
We'll keep you updated on the Verizon situation. If Big Red does join AT&T and Sprint, it'll be interesting to see if the Google Pixel and Pixel XL are included in the pool of devices on offer.
In the meantime, let us know if you're planning to replace your Note 7 (again) in the comments.