AT&T, T-Mobile, and Verizon get their AWS-3 licenses, Dish's plate is still empty
1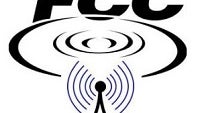 While this is not an indication that the FCC is going to withhold the licenses that Dish Network's designated entities successfully bid on back in January, the FCC is still reviewing the final applications as it assigns licenses that were won in
the AWS-3 auction
.
AT&T, T-Mobile, Verizon, and
FCC Commissioner
Ajit Pai have made known
their disapproval
of Dish Network's tactic to use designated entities in order to gain a 25% discount on spectrum won in the bidding.
The designated entity status is designed for small businesses that have much smaller revenue streams than the bigger players. The difference for Northstar Wireless and SNR Wireless, Dish's designated entities, was that Dish owns 85% of each company.
Other carriers
and Mr. Pai have claimed that Dish manipulated the program and coordinated the bidding between the three companies.
While Dish has denied the claims, FCC Chairman, Tom Wheeler, has said that the agency would
revamp the designated entity rules
before next year's
600MHz incentive auction
. Meanwhile, the FCC has
approved the licenses
won by AT&T, T-Mobile, Verizon, and a number of smaller bidders. It has also said that it will not award licenses to entities it deems broke the auction rules.
source:
FierceWireless
Recommended Stories