FCC Chairman promises to change auction rules that allowed Dish to get big discounts for spectrum
2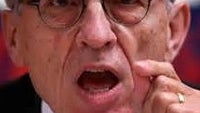 Spectrum auctions
are going to be a newsmaker for a while. In the US
and Canada
, recently concluded auctions for AWS-3 spectrum brought in buckets of money, and volumes of drama.
T-Mobile is gunning
for AT&T and Verizon, and everyone is gunning for Dish Network, whose designated entity bidding play is under review, as it afforded Dish a $3 billion discount against $13 billion in total bids.
Members of the commission
, as well as AT&T and
Verizon
have called for a review of the practice as it relates to "designated entities" and ensuring that the program is used to benefit the small businesses it was designed to aid.
FCC Chairman Tom Wheeler testified before the Senate Commerce Committee addressing the complaints. Dish Network used two smaller companies that each had annual revenues below $15 million as agents to buy large blocks of spectrum. The point of conflict is that Dish also happens to be 85% majority owner of each company, and used its own considerable resources to fund each company's bidding plan. That, in effect grafted out any other small companies from being able to leverage their "DE" standing.
"We are going to fix this. We are going to issues a new public notice to make sure that this specific issue is teed up. We are going to make sure that designated entities have the opportunity to participate and not have designated entities be beards for people that shouldn't." That's right, Mr. Wheeler called Dish Network's designated entities "beards" if you can believe it.
Members of the Senate Commerce Committee hammered Dish and its play during the AWS-3 auction. Verizon believes the FCC should extend the rules restriction collusion to designated entities, and allow such arrangements only when "bidders…pool resources to bid on licenses through a single consortium, subject to advance disclosure requirements."
Dish simply stated that it "respectfully disagrees" with all the hype. The FCC plans to ensure the DE rules are tightened up before the incentive auction for
600MHz spectrum in 2016
.
source:
FierceWireless