FCC Commissioner objects to DISH's discount from AWS-3 auction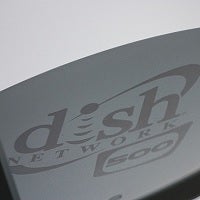 The surprise player in the
AWS-3 auction
was none other than DISH Network, who had bid more than $13 billion for several hundred licenses, but because it used two designated bidders (Northstar Wireless and SNR Wireless) that qualified as "small businesses," thus the FCC allowed a 25% discount to be applied at the close of the auction, leaving a balance of just over $10 billion to DISH and its partners.
Even though these two companies are "small" with less than $15 million in annual revenues, they are partnerships between DISH, and several private equity firms like BlackRock and Madison Dearborn Partners.
Naturally, the revenues of these partnering companies are much, much more than $15 million per year, and that has FCC Commissioner Ajit Pai asking Chairman Tom Wheeler to investigate the award, and the discount, noting that giving such a discount to DISH "makes a mockery" of the program designed to give discounts to "real" small businesses.
There is a mandatory quiet period until the down payments are due on February 13th, so DISH has declined to comment. The company had revenues about equal to the $13 billion-plus it committed during bidding, a lot of people are looking at what the FCC might do in the wake of the auction.
Prior to the auction, DISH filed that it had invested in Northstar and SNR, stating that the two companies would qualify for the discount. However, DISH holds an 85% interest in each company, making them more of a subsidiary than an investment venture.
Whichever way this goes, assuming that DISH keeps the spectrum it won costs aside, no one really knows what the company plans to do with its holdings. It has acquired quite a portfolio of licenses, but has not built a single tower, or worked with anyone to actually build a network. Some of its holdings
are on a time deadline too
. Analysts believe that DISH may try to lease out the licenses through a carrier partnership, or sell spectrum in an attempt to cash-in on demand.
For now, the immediate consideration is how big a check DISH will have to write on a down payment on February 13th, and for the balance by the beginning of March.
source:
The Wall Street Journal