AT&T takes jabs at T-Mobile, Dish, and the FCC, as wrangling over AWS-3 spectrum auction results continue
7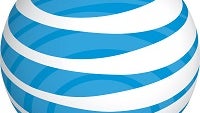 The AWS-3 spectrum auction
was over in January
, and whether it is the drama surrounding the results, or the public comments from the participants, it is a gift that keeps on giving.
Carriers
and
commissioners
have raised concerns about Dish Network's use of "designated entities," allowing the company to score a 25% discount on over $13 billion in bids. Indeed, not taking the discounts into the calculation, Dish outspent Verizon in the auction.
To no one's surprise, T-Mobile is keeping the volume up on its rhetoric in the wake of the auction, citing the billions spent by AT&T, Verizon, and Dish
as further justification for the FCC
to reserve greater blocks of spectrum in next year's 600MHz auction for companies with limited "low-band" (sub 1GHz) spectrum. T-Mobile has stated that AT&T and Verizon used the AWS-3 auction to bolster existing license holdings.
AT&T's Vice President of Federal Regulatory, Joan Marsh, called T-Mobile to task in a lengthy statement responding to Team Magenta's ramblings over spectrum auction rules. Citing analysis of the bidding from the auction, Ms. Marsh assesses that T-Mobile brought over $3.5 billion to the table, but spent only a fraction of what it could to be competitive in the bidding.
Moreover, AT&T points out that T-Mobile's main competitor through most of the auction was in fact, Dish, not AT&T or Verizon. In the final tally, T-Mobile spent $1.8 billion on 151 licenses. Out of those licenses won, T-Mobile had to outbid Dish in 69 instances, versus 12 against AT&T and 32 against Verizon. "AT&T and Verizon weren't T-Mobile's competitive nemesis in the auction – Dish was," wrote Ms. Marsh.
"In the end, Dish – a company with less revenue than T-Mobile and no wireless subs – showed up with a $10B budget (which it turned into $13B in spending power with the taxpayer's help) and simply ran T-Mobile out of much of what it wanted, and you can't blame that on us."
T-Mobile has had AT&T and Verizon in its crosshairs since it started its un-carrier campaign in 2013, framing them as the gorillas in the room that do not deserve any more spectrum in their coffers. Interestingly, it was T-Mobile's Neville Ray that pointed out AT&T's spectrum shortcomings at a
Deutsche Telekom conference
a couple weeks ago, stating that in the wake of the failed merger, and resulting break-up fee which included a lot of spectrum, AT&T could not provide a contiguous national LTE footprint with common pairs of spectrum. Indeed, T-Mobile now has greater spectrum holdings per customer than AT&T or Verizon in the top 25 markets.
Of course, the bulk of T-Mobile's licenses are in the "mid-band" AWS and PCS frequencies, whereas AT&T and Verizon, as incumbent carriers, have larger portfolios of lower band spectrum. T-Mobile has so far
successfully lobbied the FCC
to invoke rules that would limit dominant bidding in next year's auction, and it continues to pressure regulators to strengthen the restrictions further.
Given AT&T's success in winning more than 250 licenses in the AWS-3 auction has strengthened T-Mobile's resolve for next year, "It is an undeniable fact that…AT&T and Verizon's deep pockets enabled them to win 63% of all paired AWS-3 spectrum, according to T-Mobiles SVP of Government Affairs, Andy Levin.
AT&T points out however, that the rules T-Mobile worked so hard to get written in for next year's 600MHz auction may not have the desired effect, "The 600MHz reserve won't protect T-Mobile from Dish, or Sprint, or Google, or any other player not named AT&T or Verizon that comes with capital to win spectrum."
Ms. Marsh also took the opportunity to write the FCC to encourage a review of the policies as they pertain to "designated entities," with which Dish was able to deal in a 25% discount. The idea behind designated entities is to help smaller companies, such as Bluegrass Cellular, or independent local telephone companies. Dish was able to use two entities to get discounts saving the company roughly $3 billion in the process. "Given these results, perhaps we need to not only revisit who the DE rules really benefitted in this auction, but also take a look at how the DE rules may have hampered small facilities-based competitors."
source:
FierceWireless