A collection of beautiful 1440 x 2560 (scrollable) wallpapers for your Quad HD Android powerhouse (LG G3, Note 4, DROID Turbo)
23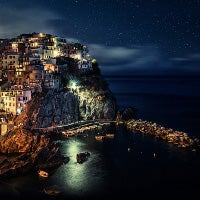 Smartphones with Quad HD (1440 x 2560) resolution displays
are slowly making their way to the mainstream, with a number of high-end models from a variety of brands now being freely available on the market. All of these devices come with a selection of equally high-res wallpapers – after all, what good are all those pixels if you can't fill them with something worthy of a background?
Unfortunately, if you're tired of the same old limited collection that is available out of the box with your smartphone, there's actually little you can do about it – images for 1440 x 2560 resolutions are extremely rare (and scrollable ones are even rarer), despite the many, many wallpaper repositories online, which claim to have what you need. The problem here is that the resolution is odd and specific to smartphones only, of which there are still not that many, so very few artist have yet gotten around to creating for that aspect ratio. Do note that 1440 x 2560 resolution wallpapers are different from 2560 x 1440 ones – of the latter there are plenty, but they're intended for widescreen monitors, not your handheld. And the many supposed 1440 x 2560 pixel wallpapers a Google search away? Almost without exception, those have been up-scaled from lower resolutions, so you're not actually getting what you're looking for.
With the above problem in mind, we set out to find worthy 1440 x 2560 wallpapers that will go great with your smartphone – and what better way to ensure that than to use wallpapers that are actually available with QHD devices? Many of the ones we found and picked are actually a bit higher resolution than that (say, 2880 x 2560) because they're intended as scrollable wallpapers – the ones that move when you swipe left and right on your homescreen. We've also included a few 1440 x 2560 walls for those of you who don't dig scrollable wallpapers, so there's something for everything. Those will all go great with your LG G3, Samsung Galaxy Note 4, Motorola DROID Turbo, or any Quad HD phone.
* Images in the gallery are much smaller than the originals as those can be as large as 6MB each. A download link is provided with all slides – use it to hunt down the walls you like.
30+ Infinity Display wallpapers for phones with tall screens
50+ Beautiful high-res wallpapers, perfect for your LG G7, Galaxy S9, Pixel 2 XL, iPhone X, and others
50+ Awesome high-res wallpapers, perfect for your Galaxy S9, Pixel 2 XL, iPhone X, Huawei P20 Pro, and others
Beautiful, high-res smartphone wallpapers
Beautiful, dark wallpapers perfect for OLED smartphones
Expand timeline
Loading ...