A change of tone: is Nokia the next turnaround stock?
48
This article may contain personal views and opinion from the author.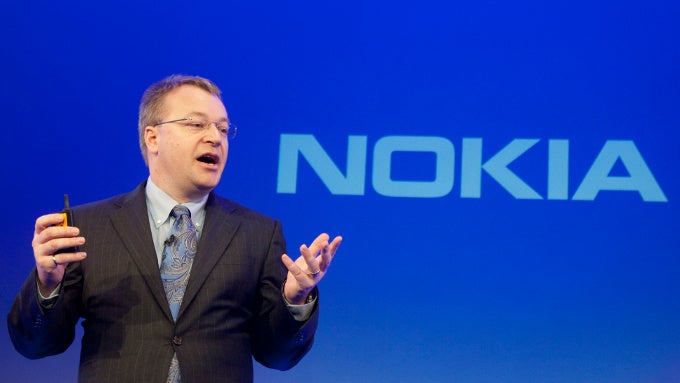 Nokia has been through some very tough times in 2012 catastrophically losing market share and quickly giving away its leading positions in smartphones. But after a
nearly $3 billion loss
and
massive layoffs in 2012
, the company is finally starting to emerge stronger and healthier in 2013.
The last quarter of 2012 finally brought the company to profitability but was not enough to make up for the huge losses in earlier quarters and the company ended the year deep in the red. And while we expect a bumpy start of 2013, the company has finally got its cards stacked to its favor.
Moreover, with its shares relatively low and 2013 being truly a make or break year, Nokia is both a risk and a huge investment opportunity.
The 'top-down' strategy and Nokia's monopoly on color



To understand Nokia's strategy, we need to look no further than its very consistent CEO, ex-Microsoft's Stephen Elop. We can argue all day he hugely mishandled the transitional period for Nokia, making it extra hard, but for better or worse, that's all over now.
The Nokia chief executive does not shy away from explaining Nokia's
'top-down'
device strategy. The company is first releasing an advanced flagship phone like the Lumia 920, a high-margin device, which then sets the tone for Nokia's more affordable devices. Most tech companies have the same strategy and Samsung is a glaring example releasing affordable Galaxy S III look-alikes all throughout 2012.
Nokia however employs a richer design allowing much more versatility. Interchangeable covers, different, colorful models, glossy and mat designs, variety. That tone is clearly distinct on today's market - colorful devices with great design that appeals to a huge number of people. And that could turn out to be to Nokia's great advantage. The company might not have a patent for color, but it certainly holds the monopoly on it in the phone space right now.
Closing the gaps: Nokia Lumia 720 and Lumia 520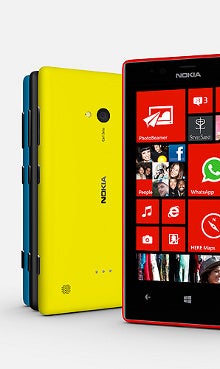 The company has said it itself when it announced the adoption of Windows Phone in February 2011 -- it was about to take two years to fully transition. Good news is, Nokia is right on time. We can tell by two important recently launched devices - the Lumia 520 and the Lumia 720.
Nokia now not only has all price tiers covered, it is covering them with uniquely designed no-compromise devices. The
Lumia 520
hits the lowest price points and looks very competitive with its large-for-the-class 4.0-inch screen and 512MB of RAM that translate into support for all mainstream apps including Skype.
The
Lumia 720
is the company's heavy mid-range hitter emphasizing on a brilliant camera in an affordable device. It also supports wireless charging (as far as we know, it is the only mid-range device to do so) via additional covers. It's got a vivid 4.3-inch display which we tend to think is the close to being the perfect size for single-handed use, a microSD card and a thin profile.
What's next

So right now, Nokia's lineup looks very solid, covering all price tiers with unique devices. However, it is the near future that holds a lot of excitement for Nokia.
We have heard from various sources and we have no reason to doubt it: the killer cameraphone is coming and it will be made by Nokia. Codenamed
Nokia EOS
this yet unconfirmed mysterious device aims to bring an 808-grade camera to Windows Phone. And by 808-grade we mean a much bigger than standard sensor and great quality optics. If we go full-on with speculations, we would hope (guess) to see it around May when rumors say the next big Windows Phone update, GDR2 will get released. The device is said to be coming exclusively to AT&T in the United States.
Then we have the rumored
Nokia Laser
, a Lumia 920 variation, coming exclusively to Verizon. This handset is expected to get a huge marketing push by Microsoft, and having it on the nation's largest carrier is definitely an important milestone.
Finally, we have the
Nokia Catwalk
rumor. That device is expected to first land on T-Mobile and it is said to be a hugely important launch. The reason? It will kick off a new design cadence for Nokia. After nearly two years of colorful plastic, Nokia will adopt a new square-edged aluminum design language that we expect to quickly start spreading to more affordable devices. We can only hope Nokia keeps its attention to color there too.
Carrier exclusivity: the wrong strategy?

Finally, we have to admit Nokia's hard work to fill all the gaps in its portfolio, but we still cannot fully comprehend Nokia's weird approach to markets. Right now, Nokia has chosen to sell its flagship devices exclusively on a single U.S. carrier. For the Lumia 920 it is AT&T.
That seems to go against all sound logic. Apple was the only company we can remember in the recent past selling its iPhone exclusively to AT&T, and it was because of limitations. As soon as Apple could (and the carriers agreed), it started selling its iPhone on Verizon and Sprint (soon on T-Mobile). That has been a huge boost for iPhone sales, as right now, with Verizon and Sprint, overall U.S. iPhone sales nearly double in volume.
Why is Nokia arbitrarily deciding to limit its flagship device presence on a single U.S. carrier is beyond our understanding, but we hope this changes soon.
Windows Phone: a stumbling block or the cornerstone?


With all that, Microsoft should be definitely happy to have such a devoted and exclusive partner like Nokia. But can the same thing be said about Nokia? Not so much. Microsoft might be pouring
$250 million cash injections
to help alleviate the pains from the transition to Windows Phone for Nokia, but it'd better look in its own back-yard. It's time to call it out. After nearly two and a half years since it first launched Windows Phone lacks not just the apps - it lacks a versatile notification system and customization options.
Live Tiles can only go so far when you have to scroll through an endless list of apps with not even a grid display option to make your life easier.
Let's make it clear - Windows Phone has got suave transitions, a consistent user experience and some very healthy requirements like a mandatory camera shutter key, but it needs to step notifications and customization up a lot.
We will not sing the app mantra again, but it's worth once again pointing out that Microsoft definitely needs to work tirelessly with developers to cover the basics. We are still waiting for our
Dropbox native application for Windows Phone
, and games like
Real Racing 3
would really help convince consumer into buying devices.
Conclusion

Despite the difficulties ahead, Nokia is about to soon fully conclude its transition to Windows Phone. It won't show immediately, but we expect Nokia to present itself to customers with a full portfolio of Windows Phone devices around Q2 2013 and start steadily growing its Windows Phone sales from around Q2/Q3 2013.
Interest in Nokia's stock is high right now, but if that growth materializes, we wouldn't be surprised to see investors jumping back on the previously deserted Nokia stock. And with optimistic investors the stock has a huge growth potential.
Should you rush to buy Nokia stock right now? We can only say that its latest devices spur a lot of optimism. And that's plenty of food for thought, isn't it?