8GB Nexus 4 sold out in Google Play, unlikely to return
21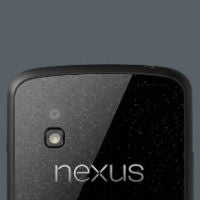 We're actually a bit surprised that it has taken this long after Google dropped the price of the 8GB Nexus 4 to
just $199
. Maybe Google had more stock of the 8GB model than you might think. Still, it took just a touch under one week for the 8GB Nexus 4 to sell out at its new bargain basement pricing; and, from the looks of it, the device probably will not be coming back to Google Play.
There is still a tiny chance that the Nexus 4 will be back, but it seems highly unlikely since the Nexus 5 is likely just a month or two away. The price drop on the Nexus 4 has been widely assumed to be an easy way for Google to clear out inventory before the Nexus 5 announcement; and if so, it has done its job extremely well.
There is still stock left of the 16GB Nexus 4, which will set you back $249. We're not sure Google will let the stock of the 16GB model run out completely too soon before the Nexus 5 announcement though. We still don't totally know who will be manufacturing the Nexus 5. There have been more rumors saying that it will once again be LG, and that the
Nexus 5 will be a modified G2
, but there have also been a few rumors saying
Motorola could be making
the Nexus 5. We'll just have to wait and see.