Galaxy S7 could be ready by December as Samsung reportedly improves development process
57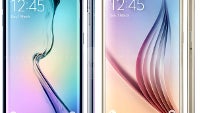 The Samsung Galaxy S7 might be a while away yet, but this doesn't mean that we can't take a peek into the future. Currently, we know precious little about what Sammy is or isn't planning to tweak with its next flagship, but with the current
Galaxy S6
only a few months old, this is perhaps to be expected. Despite the lack of any exciting leaks, Samsung could be looking to revamp the development process entirely, having reportedly ditched its old 'Waterfall' method and switched to the apparently more productive, 'Agile' system. Put simply, this could shave up to two months off the length of time it would take to develop the Galaxy S7, paving the way for a much earlier market release.
The Agile method divides the various aspects of development up into little chunks, each of which are then completed at light speed. Once a module is completed, it is subsequently tested, and not only is it a quicker overall process, but changes can be made a lot more easily. The Waterfall method, conversely, leaves much less margin for error, since it pertains to a rigid system that once a certain stage is complete, turning back to make changes is difficult-to-impossible.
If Samsung is rolling with Agile as is being reported by AsiaToday, it's reasonable to suggest that the S7's launch could be brought forward. The company always looks to steal the show at MWC, as it did with the Galaxy S6 and
S6 edge
earlier on this year. But if it can beat some of its major competitors to the draw, this would be even more advantageous, since the S7 will be in many hands before the likes of LG, Sony and HTC have a chance to make an argument.