First 5G smartphones may appear in first half of 2019: Qualcomm unveils world-first 5G mmWave antenna
6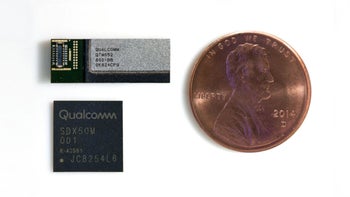 Today, Qualcomm has announced that it has achieved a breakthrough and has produced the world-first 5G antenna that will allow the first 5G smartphones to arrive as early as the first half of 2019.
The company has harnessed the powerful millimeter waves (mmWaves), which make it possible to get multiple times faster cellular speeds than we have currently with 4G. To do this, Qualcomm has overcome a number of difficult technological barriers including higher interference and beam forming difficulties that prevented mmWaves from traveling over longer distances.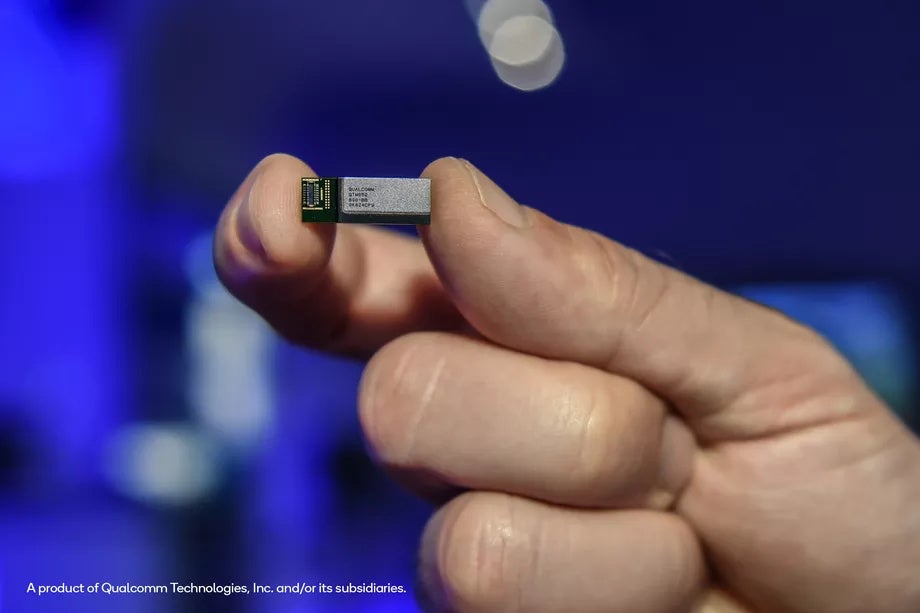 The new antenna (pictured above) is tiny, and will work alongside the
Qualcomm X50 5G modem
. The company has already sent samples to customers, which means that if all goes according to plan, smartphones like the Galaxy S10 series next year could come with true 5G connectivity.
The first 5G smartphones are coming!
These futuristic 5G devices will support speeds not only multiple times faster than what you can get currently from 4G, but also significantly faster than what you get from your home Internet provider.
Qualcomm was one of the first companies to successfully commercialize 4G modems back in the day and it has reaped the benefits of being the first then, and hopes to repeat its success with 5G networks.
"With 5G, consumers can expect gigabit-class Internet speeds with unprecedented responsiveness in the palm of their hands, which stand to revolutionize the mobile experience,"
Cristiano Amon, President of Qualcomm said.
"The common consensus was ... it was impossible to get millimeter wave to work in mobile,"
Sherif Hanna, Qualcomm director of product marketing, said. But Qualcomm's new modules are
"a technological breakthrough that will enable a new generation of networks that deliver internet speeds never possible over wireless before."
The theoretical peak download speed of 5G phones is 5Gbps, but more realistic expectations point to actual devices supporting the still incredibly fast 1.4Gbps download speeds, according to Qualcomm. In comparison, currently you get speeds of about 70Mbps for downloads in 4G. The other big advantage of 5G mmWaves is that they work great in densely populated areas, meaning that those speeds will be possible to maintain in big and dense cities like New York.
"The common consensus was ... it was impossible to get millimeter wave to work"
The codename of the breakthrough antenna component that Qualcomm just unveiled is QTM052, and for the technically inclined, let's specify that it will support up to 800 MHz of bandwidth in the 26.5-29.5 GHz (n257), as well as the entire 27.5-28.35 GHz (n261) and 37-40 GHz (n260) mmWave bands. Up to four such antennas can be integrated in the Qualcomm X50 modem that should appear in soon-to-come 5G smartphones. Having more than one such antenna is important because mmWaves are so sensitive that simply placing your hand where the antenna is could block the signal, so phone makers will want to spread the antennas to different parts of the phone, so when you cover one part of the phone, the signal could go through a different part of the device and so that you can always have signal.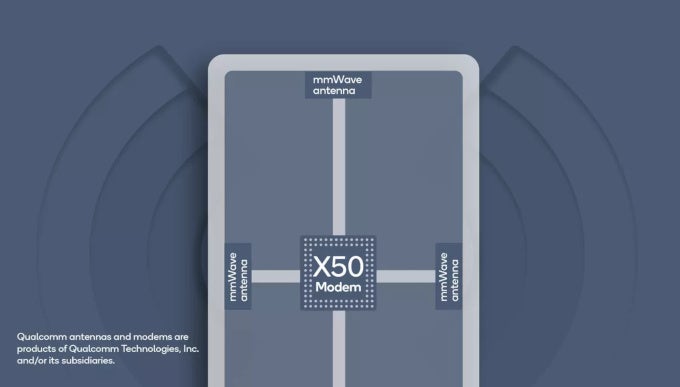 Qualcomm's big achievement with this antenna and mmWaves is that it packs those tiny waves into a single beam, a technology called beam forming. While traditional 4G signal is directly sent out to a 4G tower, sending a mmWave directly to a cell tower would not have any effect as those waves are too short and are blocked easily by trees and walls. Having a beam of those waves, has allowed Qualcomm to create a signal that can travel up to 200 meters (656 feet) and curve around buildings.
The signal that a tower receives can only be from a single antenna, but having multiple antennas on board means that the tower can monitor when a signal from that one antenna is interrupted and quickly switch to the backup antennas in your phone, so you don't experience signal interruptions.
Of course, there is still a lot that has to happen for 5G: carriers have to build the networks, standards have to be agreed on and so on, but one of the big hurdles, the technology for mmWaves seems to have been overcome.