Samsung Exynos 5100 goes official as world's first 5G modem
13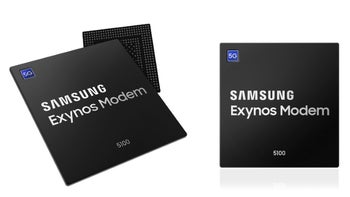 Samsung
trialed its 5G modem for mobile devices
behind closed doors at CES 2018 early this year but didn't say when it will actually be available for mass market. Today, Samsung announced its Exynos Modem 5100 is world's first 5G modem fully compliant with 3GPP (3rd Generation Partnership Project) standards.
The Exynos 5100 modem is built on the 10nm process technology and supports legacy radio access technologies. As Samsung points out, the
5G modem
supports both sub-6GHz and mmWave spectrums compliant with 3GPP standards, as well as legacy networks like 2G GSM/CDMA, 3G WCDMA, TD-SCDMA, HSPA, and 4G LTE.
According to Samsung, the modem is capable of delivering a maximum downlink speed of up to 2Gbps in 5G's sub-6GHz settings and 6Gbps in mmWave settings, which are about 1.7 and five times the data transfer speeds of its predecessor respectively.
The best news is Samsung confirmed its Exynos 5100 modem will be available to customers by the end of 2018. Today's announcement is likely to ensure faster development and commercialization of
5G mobile devices
, especially those that decide to go for Samsung's Exynos 5100 modem.
In the same piece of news, Qualcomm
announced a similar 5G modem
early this year, the Snapdragon X50. The U.S. company said that the first commercial products featuring the Snapdragon X50 modems are expected to be available in 2019. So, it's a bit unclear as to what Samsung really means when it says the Exynos 5100 is "world's first" 5G modem.