5G brings more design challenges for smartphone manufacturers
4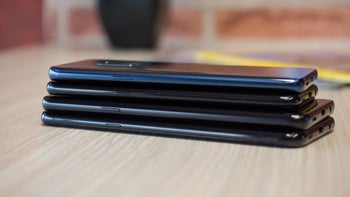 While companies on both sides of 5G connectivity are preparing for the next generation technology, new obstacles for its implementation continue to emerge. Part makers already have the first
5G modems
ready for production, but it seems that integrating them in smartphones will require more than placing one more chip on the motherboard.
Tests of the available solutions showed that during high-performance use, 5G modems require considerable heat dissipation, or in other words, cooling. Cooling a smartphone is already a difficult task, with devices being so thin and tightly packed, so an additional source of heat is nothing to glance over.
According to industry sources,
Samsung
,
LG
,
Huawei
and other Chinese manufacturers that are planning to release 5G phones next year, have contacted parts vendors, looking to test their thermal management solutions. Huawei is reportedly looking to use metal head spreaders, while Samsung and the rest are considering heat pipes. Samsung will likely try to cool the 5G chip with an improved version of its infamous water carbon cooling system.
On the bright side, the upcoming 7 nm main processors have the benefit of producing less heat at the same clock speeds, reducing the overall burden that the new cooling solutions must have.
The efforts that engineers put to make the devices we use possible often go unnoticed, but new technologies like 5G remind us that every new addition to a smartphone comes with hurdles that companies have to overcome.