5.2 potential features of Android 4.2 outed, including battery improvements
46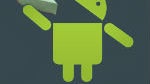 *UPDATE:
It looks like the rumors about these features were later confirmed to be fake. Of course, that doesn't mean that none of them will make it, but all in all, we're now casting a large veil of doubt over the following information.
We just heard about the potential existence of Android 4.2, which could accompany the new line of Nexus devices coming in the next couple months, and already there are some rumored features of the update swirling around the interwebs. Let's walk through the new features, and the likelihood that we'll see them in the next iteration of Android.
First thing to keep in mind here is that assuming the rumors of
Android 4.2
are correct, and we do see a couple of the rumored features implemented, we're going to assume that this will bump the codename of 4.2 to Key Lime Pie. Google has kept smaller updates under the same codename, but when there is a big new feature like Project Butter, it seems the move is to separate the codenames. And, there are a couple of pretty big new features that are rumored to be in 4.2.
We titled this article the "5.2 potential features" because there are 5 proper features rumored, and one part of the rumor that isn't necessarily part of the OS update, and doesn't really deserve a full number designation, so we're calling it
the .2 rumor
. According to the source with Android and Me, Google is planning to sweeten the deal with the
Nexus branded phones
by offering the devices exclusive content. We've heard that Google is planning to expand the Nexus brand, and we've seen multiple leaks about the
LG Nexus
. Apparently, the plan is that Nexus devices will have exclusive games and streaming media. This seems reasonable enough, but it's not really a part of the OS update.
This is where we get into the real meat of the rumors. There are two pretty big features that are rumored to be part of Android 4.2, but because it is just an incremental update to 4.2 rather than a full bump to 5.0, we have a hard time believing that they will both ultimately make it into the update we see soon. It's far more likely that we just get one of the two, and we think that will be the companion to Project Butter -
Project Roadrunner
.
Where Project Butter was intended to supercharge the responsiveness, fluidity, and overall performance of Android, Project Roadrunner is rumored to be a feature that supercharges your battery life. Unfortunately, there's no word on exactly how this would be done, especially since the major drain on power is the size of the screen on a given device, and we're not sure how much that can be adjusted with a software update.
The other big rumor is that Android will be adding a
Customization Center,
which we heard about before
. This is a potentially huge feature. It's one we've been in favor of for a long time, but it's also one where the potential seems too big for an incremental update, but we may not see the full power of it in Android 4.2. The basic idea is that the Customization Center will allow users to customize the look of their devices including - icon packs, language packs, background, alternative launchers, ringtones, and "filters". That last one is said to be similar to running an Instagram filter on the entire UI, which actually sounds kind of terrible, but we'll wait and trust Matias Duarte before judging the idea.
Initially, the Customization Center is said to be aimed more towards less tech savvy users that want to customize their devices, but it is also said to allow hooks in from 3rd party apps. This would mean that there is a potential for the Customization Center to be the official theme system that we've all been asking for. If it were to transition into a full theme system, that would mean that manufacturer UI overlays could be made part of the Customization Center, rather than as a full layer that needs to be baked in to the OS. This would mean much faster OS updates, although it still wouldn't help with the
carrier delays
.
The smaller rumored features
There are three more rumored features of Android 4.2, but they aren't really ones that you would need special knowledge to figure out exactly. These are all updates to existing pieces of the OS, like Google Now, Google Play, and the built-in video player.
The rumored update to
Google Now
fits nicely with the idea of the Customization Center in looking to make Android devices more friendly to new users. So, rather than additions to the information that Google Now can pull in from the web, this would be adding in what essentially amounts to a voice activated User Manual. So, you'll be able to ask how to perform certain tasks, like adjusting the brightness or toggling WiFi or Bluetooth. There's no word on what Google Now would return, but an explanation and a link to the settings would be cool to see.
An update to
Google Play
isn't really all that big news either, especially since we see updates to the Play Store all of the time. Supposedly, this update would add features like personalized search, promotional campaigns with notification center integration, more billing options, and easier in-app micro-transactions. Most of those features are on the developer side, but the personalized search could be interesting. We can't say for sure what that would be, but we'd assume it would be mixing in the recently added
app recommendations
to your search results.
Last up is that the
built-in video player
in Android may be getting a complete overhaul. This seems to be connected to the idea of exclusive content for Nexus devices, because the new streaming service apparently uses secure memory to make it "impossible" to pirate the streamed content. Additionally, the new video app is expected to have an API available to let other services hook in. This could mean that video services could avoid the trouble faced by Netflix in making sure its content was secure.
All of these are rumors, but they all sound reasonable enough. We're not sure we'll see all of it in Android 4.2, but they all point to a push by Google to make Android more user-friendly and to expand the media offerings, which definitely makes sense. Of course, if the rumors are to be believed, we could be seeing the
LG Nexus
by mid-November
, so we should be finding out more about the features of Key Lime Pie soon enough.
Recommended Stories