Google Play Store gets personal app recommendations
6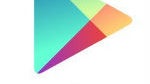 Google has quietly rolled out a new feature for the Google Play Store: personalized app recommendations. Google has had featured lists, and editor's picks for a while now, but this is the first truly personalized recommendations that the Google Play Store has offered on mobile. The recommendations have been available on the web for about a month, but this is the first time it's gone mobile.
The recommendations are found in the Apps tab of the Google Play Store, and feature a mix of apps and games that you may like. The recommendations are based on what apps your friends have +1ed on Google+, what apps are popular in your area, and apps that are "popular with similar users". Although that last one isn't explained, we would assume it is something pulled from the "user who installed this app also installed..." listings that you find on app pages.
The recommendations tell you why Google thinks you might like that app, and as with most Google recommendation engines, you can just tap "uninterested" to teach the system to know your likes better.
Recommended Stories