If you're wondering where the delay is for Android updates, Verizon has the answer
This article may contain personal views and opinion from the author.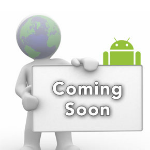 Everyone loves to complain about how slow Android updates can be, and more than that, everyone loves to play the blame game, which mostly means saying that Google should be acting more like Apple and locking down control over the ecosystem. Of course, no one bothers to really think through that option, because following that logic would destroy many of the things we love about Android. Still, it's becoming more and more clear where the major delays are coming from when in regards to Android updates.
It has come to our attention that the Verizon Galaxy Nexus was released 5 months ago today. And, the Verizon Galaxy Nexus is still running the same version of Android it shipped with, despite a number of rumors about updates to Android 4.0.4 or 4.0.5., and even a
leaked version of 4.0.4
coming out for the device. This is a Nexus device, meaning there is no manufacturer UI to worry about. Admittedly, the Verizon Galaxy Nexus is
not supported as a developer device
by Google because of the proprietary keys needed for the CDMA radio, but that shouldn't cause any real delays.
Still, what we're seeing is that there is an update available for Verizon Galaxy Nexus users. It has leaked, it has even reportedly gone out
over-the-air to some users
, but it hasn't been officially released. There is literally no other reason to point to here aside from carrier delays. The GSM Galaxy Nexus has been updated all the way to 4.0.5. The Sprint Galaxy Nexus (which theoretically would need the same proprietary CDMA keys as Verizon) has been updated with a fix
straight from Sprint
to fix connectivity issues. The only holdout is with Verizon. We have known for a while that carrier testing adds time to the release of software updates, but the leaked version of Android 4.0.4 for the Verizon Galaxy Nexus came out over three months ago, but we still haven't seen a widespread release of the update.
For unlocked devices, there will be delays with updates depending on a few factors: the complexity of the manufacturer customizations, how much the manufacturer has contributed to the Android source, and the willingness of the manufacturer to bother building the update. We've seen that manufacturers contributing back to the Android source trunk will speed up update releases quite a bit as seen with Sony's fast turnaround on a number of Xperia devices. And, we know that having just light customizations also makes updates extremely fast, as is the case with Asus tablets.
Unfortunately, the two biggest culprits are manufacturer apathy - the LG Optimux 2X ran stock Android, but still hasn't seen the ICS update - and carrier delays. And, aside from consumers banding together to complain or boycott those companies, there isn't a lot that can be done to speed up those issues. But, that means there are options. If you're a Verizon Galaxy Nexus user, just get in touch with
Verizon Wireless support
and let them know you mean business. Maybe we can force some movement.