Pokemon Go global launch halted; demand overwhelms Niantic's servers
16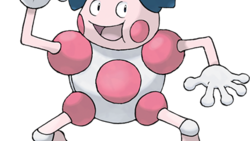 Did Team Rocket throw a wrench into Niantic's plan to continue the global launch of Pokemon Go? A tweet from the game developer announced yesterday that the global rollout of the AR game is being halted, presumably to allow Niantic to add additional servers. Pokemon Go players in the U.S. have already suffered through delays, lags and other issues caused by the heavy demand for the game.
Those who have already downloaded the game in the U.S., Australia and New Zealand can still play it, while those in the U.K., the Netherlands and other countries will have to wait to install the app. Niantic CEO John Hanke said that the halt will continue until the company feels that it has enough server capacity. The executive said that the company expected strong demand for the game, but never expected it to become a phenomenon. Pokemon Go took less than a full day to zoom to the top of the App Store charts. "We thought the game would be popular, but it obviously struck a nerve," Hanke said.
The executive added that Niantic is already adding server capacity. The lack of such capacity led Amazon CTO Werner Vogels to jokingly send a tweet to Niantic, offering the services of Amazon 's cloud-hosting service to keep the game afloat. So far, there is no estimate as to when the rollout of Pokemon Go will resume.
source:
BusinessInsider