Check out these weird places where Pokemon Go players have found a Gym or PokeStop
5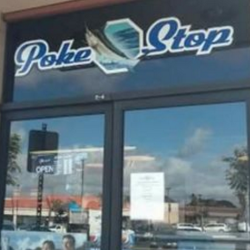 Unlike the original GameBoy Pokemon games, which led to players vegetating on the couch all day, Pokemon Go actually gets its players to exercise by walking around, searching for wild Pokemon to capture. The game also requires players to go on expeditions, looking for rival Gyms to battle, and PokeStops to pick up the necessary tools of the trade (like a PokeBall).
Originally Niantic, developer of the game, proposed placing PokeStops near local landmarks. But apparently, the location of PokeStops and Gyms were taken from Niantic's
Ingress
game. This has resulted in Pokemon Go players, many of them young impressionable kids, making trips to strip clubs, grave sites (and not to find a Gengar, either) and other places where they should not be.
We've already passed along the story of one
teen who found a dead body while looking in the river for a water Pokemon
. While that isn't Niantic's fault, hopefully the company can come up with better locations for Gyms and PokeStops. The game is off to a red hot start, kids are spending their summer days outside getting exercise (yes, walking is exercise). Forcing them to visit a museum or a library to battle a Gym or to load up on PokeBalls would only make Pokemon Go better. Of course, if you are an adult player of the game, you're probably less likely to complain about having to visit a strip club to visit a PokeStop.
The most appropriate place for a PokeStop is a restaurant in Hawaii that is named Poke Stop. If you ever find yourself in Honolulu, you can restock your PokeBalls and enjoy a delicious burger at the same time.
source:
Gizmodo