5 cool new Android launchers and interface tools (August)
4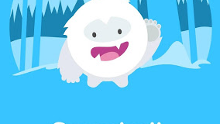 If you put enough time and effort, they say, you can tailor every Android phone to serve your unique interests and interface layout, and third-party launchers like Nova, Apex and the like, have proved it time and again.
Every once in a while, a new launcher appears that promises a paradigm shift in interacting with our mobile devices, utilizing innovative gesture-based or side-sliding launch tech, and some of them are even donning amazing graphics and extra functionality.
We took a glimpse at what's new and cool or updated fine at the Play Store in the interface draping department for the fortnight, and noticed a few launchers and interface tools that you might find useful, or at least funky to try out. Check them out below.
Snowball aims to put an end to the flood of notifications you are bombarded with every day, letting through only the ones you would really want to check up on, and allowing you to reply to your Facebook, Twitter, texts and other messages inline, routing your answer automatically through the respective app. It takes some tutoring to catch up, as you can simply swipe away or authorize the notifications from each app for Snowball, but after the learning period it's all smooth sailing and a much needed break from the notifications spam.
Made for Samsung Galaxy Note5, Note 4, S6, S6 edge and edge+, this app doesn't require root, and does exactly as it says on the tin - it launches an app of your choosing each time you long-press the "Recents" menu capacitive key underneath the display.
Geak OS, a long time project over at XDA-Devs, recently got elevated to a launcher status, and comes complete with its own dialer, messaging app, quick settings, news feed widget, and app privacy switcher - in short, anything you would need for a completely new and efficient Android coat of launcher paint.
An interesting take on a dialer, call logger, message and notification manager, the Wise Launcher Dialer offers an easy access to all your communication history with a card and swipe system. Some of the actions you can do with Wise include seeing all calls and messages in a pop-up window, return missed calls with one tap, previewing the length of incoming messages and replying right away, and checking various stats like the ringing time(in seconds) of missed calls, for instance.
Super Drawer is one of those apps that makes you appreciative of the fact that you sport an Android Phone. It breathes power in the humble app drawer to the extent that you can use it with fuzzy search, typing any two letters of an app you are searching for, and the same goes for searching and opening of contacts, dialing, texting, emailing, or sending a direct Whatsapp message to them. There is a veritable smorgasbord of options and settings, too, and Super Drawer works with all popular launchers, so check it out from the source link above.