5 cool new Android launchers and interface tools (September #2)
1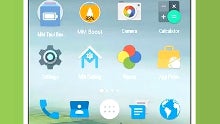 If you put enough time and effort, they say, you can tailor every Android phone to serve your unique interests and interface layout, and third-party launchers like Nova, Apex and the like, have proved it time and again.
Every once in a while, a new launcher appears that promises a paradigm shift in interacting with our mobile devices, utilizing innovative gesture-based or side-sliding launch tech, and some of them are even donning amazing graphics and extra functionality.
We took a glimpse at what's new and cool or updated fine at the Play Store in the interface draping department for the fortnight, and noticed a few launchers and interface tools that you might find useful, or at least funky to try out. Check them out below.
It will be a while until your phone gets Android 6.0 Marshmallow, unless you are willing to splurge for the new LG and Huawei Nexus devices that will be arriving September 29th. The MM Launcher offers an Android 6.0 Marshmallow-styled launcher experience with the new Android M style app drawer: vertical style, suggestion apps, quick a-z sidebar, app locating animation, and so on, as well as Android M-style transition and folder opening animations. The launcher is highly customizable, too, with many themes, icon packs support and live wallpapers. You van vhange the homescreen grid size and icon size, choose from 16 transition effects, use a cleaner, toggle, torch, and favorite apps, as well as gestures. MM launcher supports unread count display, privacy locking, power saving options, and restoring layouts you've backed with other launchers, too.
This cool new Total Launcher theme may get you salivating, but the burger premise is that its stacked height is actually your battery level indicator, pretty funny.
Still waiting for Lollipop to hit your phone? Comfort yourself in the meantime with this basic Android 5-themed Arista launcher with the new app drawer and general layout of Lollipop.
This app brings the general layout and graphics of iOS to your Android phone, should you wonder what all the minimalistic fuss is all about, and it comes with a rich collection of HD wallpapers to choose from, too.
Another iOS-inspired app, this betta fish live wallpaper brings the Siamese fighting fish dynamic wallpapers that adorn the new iPhone 6s and 6s Plus right to your Android homescreen.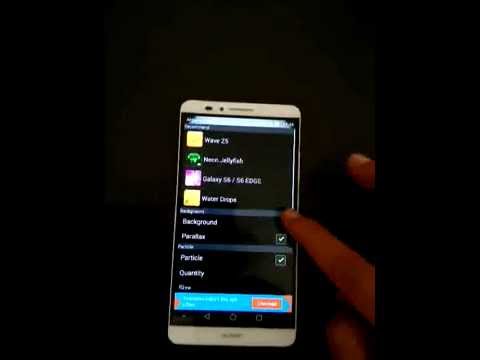 Recommended Stories