$228,496 worth of stolen Apple iPhone 6 units dragged out of a warehouse tunnel
29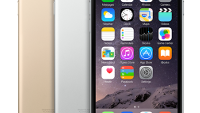 Police in Beijing have arrested three men who dug a 20-inch hole inside a warehouse and initially escaped with 240 units of the
Apple iPhone 6
. The haul was valued at $228,496. The warehouse belonged to a logistics firm in China which had employed one of the thieves as a driver. The trio sold the handsets and used the money to buy cars, gold and to gamble. The serial numbers on each iPhone 6 eventually helped the cops find their men.
This story comes a few days after we told you about the smuggler who was
busted by Chinese customs agents
with 94 iPhones worth $49,000 strapped to his body
. Guards were alerted to the man by the way he appeared to be carrying a heavy load even though he was traveling light.
Chinese demand for the new Apple iPhone 6 remains off the charts. In the country, the phone is nicknamed the Kidney 6 after a teenager was recently reported to have sold one of his kidneys to buy it. Some Chinese iPhone buyers are looking to purchase the device in the black market in order to avoid a luxury tax charged on foreign goods. Even though the iPhone is considered to be produced by an American company, in a touch of irony, they are actually built in China.
source:
Xinhua
via
AppleInsider