14 (plus one) most anticipated gadgets of 2014
57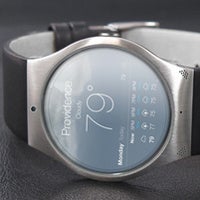 The glass of 2014 smartphones is already half full (or half empty, if you're a pessimist), but good news is that the second half of the year is expected to bring us even more fascinating new devices, as all manufacturers prepare for the busiest time - the Holiday season.
And while some companies like Samsung and HTC are announcing their flagships in the beginning of the year, it seems that the trend is to have a second device ready for the second half of the year to stay competitive. That's why the Samsung Galaxy S5 and HTC One (M8) are far from the only exciting device that we'll see this year.
We have summed up the 14 most anticipated gadgets of the year, and this time around it's not all about smartphones and tablets - the new category of wearables and smartwatches in particular is set to make a splash. Take a look at all the devices we expect to see this year and let us know which one are you most excited about in the comments below.
14.OnePlus One
Ah, the
OnePlus One
! This elusive handset is going through countless delays and is nothing short of a marketing disaster. However, we're still looking forward to it arriving to more people - after all, it's not everyday that you get flagship spec-touting device for half the price of other similar phones from major companies.
The OnePlus One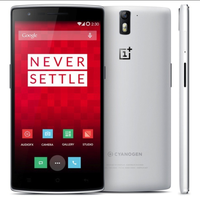 13.Microsoft Surface Mini
The
Microsoft Surface Mini
appeared ready for primetime in the beginning of April, but then Microsoft simply did not announce it. Now, reports claim that the Surface Mini is back in production and slated for summer release. The tablet is expected to come with a 7.5" display and arrive with a stylus for easier note-taking.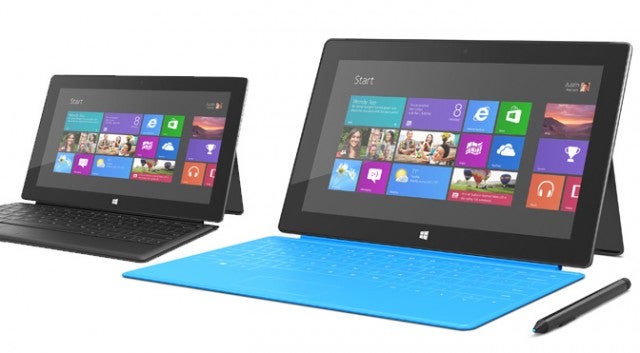 12. Motorola Moto X+1
Last year's Moto X came amidst sky-high expectations, but it's brave bet on software and design did not pay off much in actual sales, and recently Motorola had to close down its US manufacturing plant. Lesson was hopefully learned, and Motorola is expected to have a second run with the Moto X+1 this year, a device expected to come with a larger screen of around 5 inches in size, a powerful chip, and even more Moto Maker choices, including leather.
Motorola Moto X+1 appears in a new render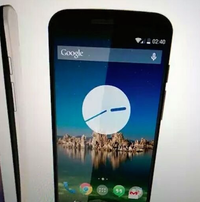 11. Nokia Lumia 1020 successor (codename 'McLaren')
The Nokia 808 PureView, and later on, the Lumia 1020, set a new standard for smartphone photography, but the two phones lacked in terms of maturity of their platforms. Now, Windows Phone is at its most mature stage, and with Microsoft fully in charge of Nokia, we expect a huge unveiling of the
Lumia 1020 successor
this fall.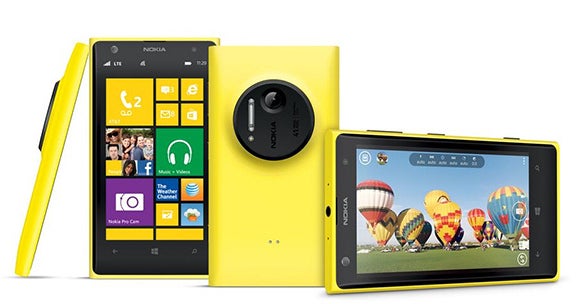 10. Nexus 8
A premium HTC-build tablet in the Nexus series is one of the most persistent rumors in the past few months. The supposed Nexus 8, a tablet with an 8 to 9-inch screen, high resolution, a powerful chip, and a great bang for the buck, is expected to arrive with Android L later this fall.


9. Motorola Moto 360
The

Moto 360

stunned us with its gorgeous circular body and design when Motorola unveiled it earlier in 2014, but the actual device is expected to launch only towards the end of the summer. It's one of the most alluring Android Wear gadgets, and as such it is expected to take the heat from devices like the rumored iWatch.
8. Sony Xperia Z3 (to be announced on September 3rd)
Sony has been one of the most proliferate companies when it comes to top-end devices - it has released three new Xperia Z series flagship phones within the past year, and we have no reason to doubt it will continue doing so with an
Xperia Z3
coming in time for the 2014 Holiday season. The list of possible upgrades include the new Snapdragon 805 system chip, an even better polished 20-megapixel camera, as well as a higher-res, Quad HD display. Hey, and anything less than Android L would be a disappointment for such a flagship.
7. Apple iPad mini 3
Apple's third-generation iPad mini (with Retina display) is slated for release this year, and we are almost certain that it will get Apple's new A8 chip, as well as a fingerprint scanner. Is this enough of an upgrade to impress users, though? We'll be looking forward for surprises in this upcoming device.
6. Nexus X (aka Nexus 6)
The supposed
Nexus X
is one of the most mysterious devices that we're looking forward to in 2014. After rumors that Google might altogether scrap its Nexus program, we've heard it from the company itself that it has never announced any such thing. We would take this as a hint that the Nexus X will, after all, arrive, and we expect to see it announced in late fall, and arrive just in time for the Holiday season to demonstrate the best of the upcoming Android L release. Just like last year, though, it's very possible for Google to simply quietly launch the new Nexus without a huge event or much fanfare at all.
5. Next-gen Apple iPad Air (event traditionally held in October)
Last year, Apple rejuvenated the iPad series with a radically sleeker device that it called the iPad Air. This year, we expect Apple to further polish it, adding a fingerprint reader, as well as a new, very powerful Apple A8 chip, and possibly, an improved camera.
Biggest iPad Air 2 leak yet shows remarkably thin design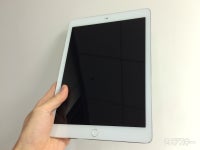 4. Samsung Galaxy Alpha (already unveiled, but coming to Western markets in the beginning of September)
The
Galaxy Alpha
is often said to be Samsung's antidote for Apple's iPhone, the industry's poster child in terms of looks and style. While earlier Galaxy smartphones have always packed cutting-edge silicon, their plasticky build put them at a disadvantageous position when it comes to style. The Galaxy Alpha aims to change that image. It won't be just about looks, of course - with anticipated launch in the fall, the Galaxy Alpha could benefit from the latest silicon like the Snapdragon 805, and go on an equal footing with Apple's iPhone almighty.
3. Apple iWatch (to be unveiled on September 9th)
The
Apple iWatch
is clearly the one device that everyone hopes to transform the industry and to finally open the market to the world of wearables. Attempts at smartwatches have so far not been particularly successful, but Apple is expected to bring a combination of style and function with a premium device with over ten sensors on board.
iWatch Concept

2. Samsung Galaxy Note 4 (to be announced on September 3rd)
We don't yet know much about the
Samsung Galaxy Note 4
, except that it's likely to come in September at IFA, a tradition Samsung has adhered to in the past three years. The Note series traditionally packs the latest cutting-edge hardware, so we would not be surprised if it's among the first phones from a major brand to arrive with a Quad HD display and the new Snapdragon 805 system chip.
Read our
Galaxy Note 4 round-up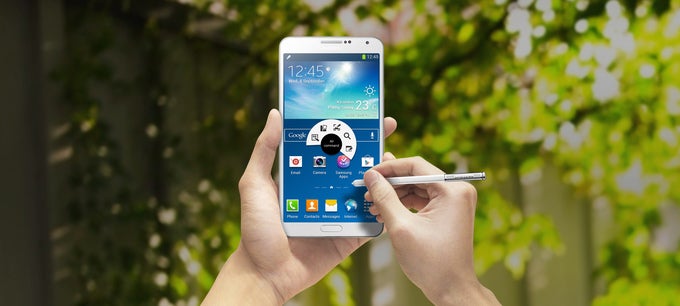 1. Apple iPhone 6 (to be announced on September 9th)
In 2014, we expect a major change in the iPhone - it will become larger, and allegedly arrive in two brand new size flavors: a 4.7" and a 5.5" one. Moreover, the display should feature a slight curve and at least one of the models is expected to come with sapphire glass. It's not all about the display, though - we expect a redesign, and a very powerful Apple A8 chip under the hood, as well as the usual amount of Apple surprises.
Read our
iPhone 6 round-up
A collection of dummy iPhone 6 images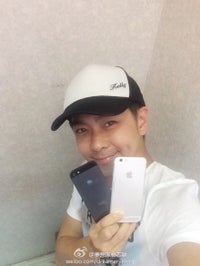 Bonus: Xiaomi Mi4
Xiaomi (pronounced as SHIAO-ME) is often said to be the Apple of China, and it made it in the headlines last year after attracting a top Google manager, Hugo Barra, to help the company with its global presence. Fast forward to 2014, and the company is already selling as many smartphones as companies the rank of LG and Sony - it sold 26.1 million in the first half of 2014, and plans to sell 60 million smartphones throughout the year. Its new flagship, the
Mi4
, has already been unveiled and it's selling in batches in China, but it's yet to come to more markets.