Xiaomi Mi4 front panel captured on the assembly line
11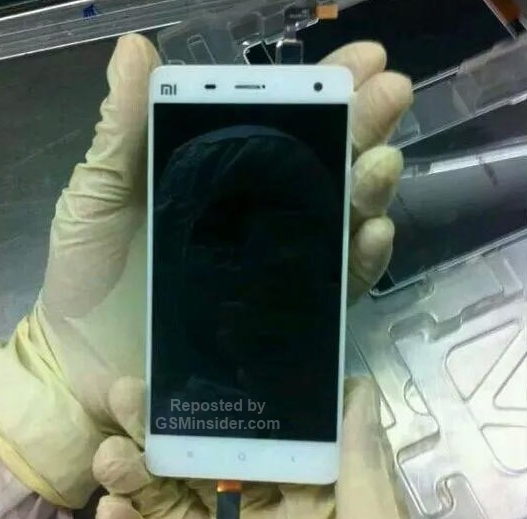 Xiaomi Mi4 front panel gets built, perhaps for your next phone!
The other day, we showed you
a photograph of the unannounced Xiaomi Mi4, in both black and white
. Now, the latest leak of the high-end handset shows the front panel of the phone right on the assembly line. We're sure that you must have noticed the razor thin bezels on the device, and we will give you a moment to wipe the drool from your mouth.
The Xiaomi Mi4 is expected to come with a 5 inch screen, possibly featuring a 1080 x 1920 resolution. The front panel contains the ambient light sensor, a speaker and the front-facing camera. As long as we are talking about cameras, the snapper on back is rumored to be 13MP, containing a Sony sensor
similar to the one on the Vivo xShot
. The latter camera is expected to
feature an f/1.8 aperture, which should produce fantastic pictures even with low-light conditions
. Hopefully, the Xiaomi Mi4 has the same capabilities.
Check out the gloves being worn by the assembly line worker, and that nifty little tool on the bottom of the panel. This front panel is being produced for someone who in the future, will be purchasing Xiaomi's next flagship model. Perhaps it is being manufactured for you!
Thanks for the tip!
source:
GSMInsider