Exclusive: Moto 360 will be in Moto Maker and launch with the X+1
32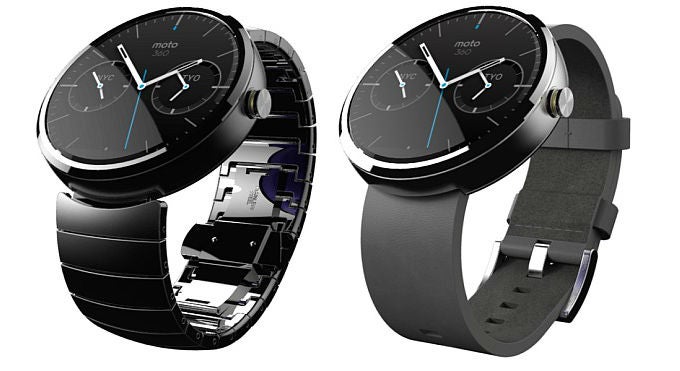 OK, so the second part of that exclusive info isn't really that much of a surprise. As we noted during the Google I/O keynote, the moment that it was said the Moto 360 would launch "
later this summer
", we assumed that meant Motorola was planning to launch its smartwatch with the upcoming Moto X+1. The more interesting info that we got from our source close to Motorola is about Moto Maker support.
Our source says that Motorola wants to release both the Moto 360 and the X+1 at the same time, and make both available through Moto Maker. But, it is unclear right now what options will be made available for the 360. There should be choices for either black (left image above) or steel (right) on the watch itself, but the question is in what wristbands will be available. Motorola wants to offer leather, metal, and a sporty rubber, but it is unclear if the metal bands will make it in time. This could mean the metal bands would be delayed until after the initial launch.
Motorola only had the leather bands on display at Google I/O, and was very tight-lipped about the device when we did our
hands-on
. The 360 is certainly the best looking of the first Android Wear devices, but information is scarce. Our source didn't have any info on when the announcement and release would happen, but rumors have pointed to the same timeframe in August as the Moto X release last year.
Recommended Stories