Microsoft planning at least 3 new Windows Phone 8.1 phones, fourth one could be Nokia Lumia 830 and it just leaked out
42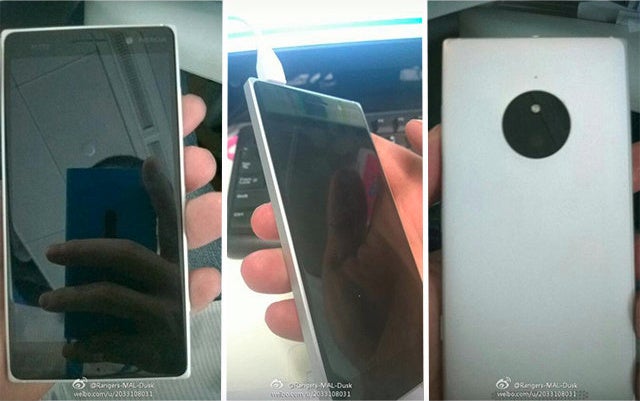 A leak of the supposed Lumia 830
Microsoft has acquired Nokia's phone division with some huge plans for the future: for starters, it is preparing to release at least three new Windows Phone 8.1 devices this year, according to TheVerge.
Out of those three, Microsoft's flagship is a device said to carry the codename
'McLaren'
and it is largely seen as the successor to the Lumia 1020, with a similarly great camera (and a similar lump in the back). Not just that, it is expected to come with new, Kinect-like 3D Touch features like support for hover actions as well as gestures such as sliding your fingers along the side of the phone to zoom in and out when you're using the camera.
Here is a leaked video showing what Microsoft's new MixView 3D-like interface for the 'McLaren' could look like.
Then, there is the 4.7-inch mid-range
'Superman'
phone notable with its rumored 5-megapixel front camera (those selfies should sure look good). This mid-ranger is said to arrive alongside the second of two big updates to the Windows Phone 8.1 platform, coming towards the end of the year.
Finally, there is the low-end
'Rock'
smartphone, said to be something similar (or even identical) to the Nokia Lumia 530.
The Lumia 830 could fill the gap between Microsoft's high and mid-range Windows Phone 8.1 phones
Now, however, we're seeing the first leaked photos of a fourth phone that might come between the mid-range 'Superman' model and the high-end 'McLaren' camera phone. The cryptic phone could be the
Lumia 830
, the successor to the current Lumia 820, and it seems to have an aluminum frame and a polycarbonate back. It's also possible that this is a phone referred to as the 'Tesla'.
Most notably, though, the Lumia 830 has the signature round opening for the camera on the back, an accent that hints that we're looking at an above-average camera performer.
Finally, let's keep in mind that this leak - though it looks legitimate - could also be of an early prototype (that may or may not see the light of day), or it might just be a fake, so keep a healthy grain of salt about all this.
source:
Weibo
via
WPDang
,
TheVerge