14 of the best strategy games for Android and iOS (2016 edition)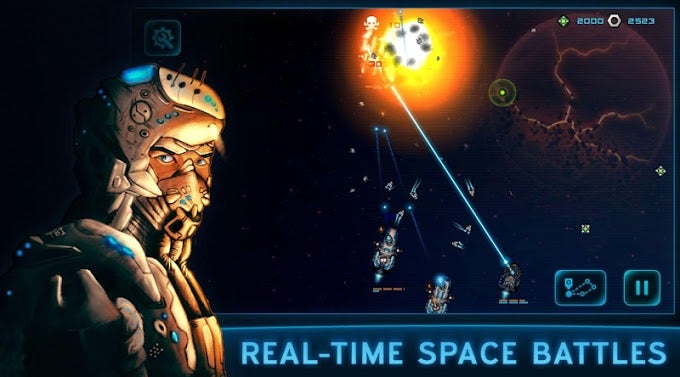 There a few things in the world more mentally stimulating than a good-old battle of wits, patience, tactical thinking, and resource control. And, as you probably well know, the game genre known as "strategy" usually does a combination of these things, sometimes with a dose of action and twitch reflex gaming sprinkled in for a different taste.
Thanks to the touch input of smartphones and tablets, strategy games are usually the ones that can most easily translate to the mobile gaming scene, without feeling awkward or hampered in some way. So, if you're a fan of passing the time by gathering huge armies to conquer your foes' territories, or like to sweat it out as you try to command your small, 4-man squad through a seemingly impossible turn-based battle, here are 14 of the best strategy games that came out in the past 12 months!
The Banner Saga
A viking-inspired tactical RPG, The Banner Saga presents you with a 2D environment of hand drawn combat, over 25 characters in seven different classes, and a very well balanced gameplay where your decisions have profound impact on the story.
Frozen Synapse Prime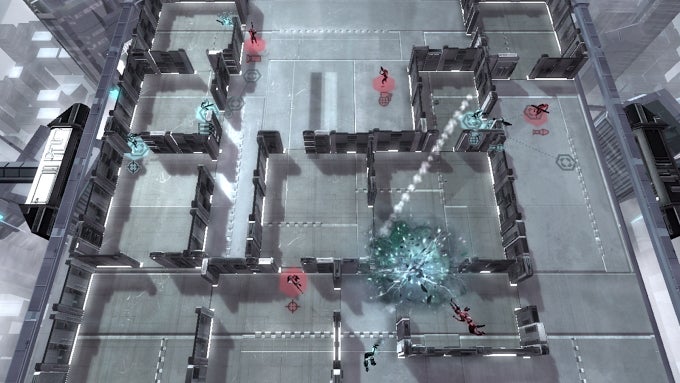 A pretty innovative and hair-pulling take on turn-based strategies. The original Frozen Synapse was re-done and got a facelift to be ported to handheld consoles. Then, it made its way back to mobile — here's the rehashed, prettier, Frozen Synapse Prime!
Tactile Wars
In Tactile Wars, you employ infantry, mines, tanks, turrets, mercenary recruitment, troop upgrades, and alliances with other players to craft the best strategy for winning. You command your armies with gestures, which is a great way of utilizing the touchscreen input for gaming.
Cosmonautica
Start by boarding a washed-up space cruiser and fulfill your destiny as an aspiring captain on the hunt for fame and fortune. Cosmonautica combines elements of space trading and crew simulation to create a unique experience. Only if you take good care of your crew you will be able to succeed.
Star Hammer: The Vanguard Prophecy
Developer:

Slitherine

Download:

iOS

Genre:

Turn-based strategy

Price:

$14.99
A beautiful 3D tactical space combat – lead your fleet on a conquest across the open world space and conquer star systems. The combat is not turn-based per se, but there is a pause mechanic to give you time to issue orders to your fleet.
Battlestation: Harbinger
Battlestation: Harbinger is a real-time (RTS) space strategy game. Set in a universe, where 3 other species and an unknown threat are nearby, you will command many of the best ships the human race has to offer. Discover new technology and enjoy a gripping story this space adventure simulation game offers.
Fallout Shelter
Set in the world of famous Fallout games for console and PC, Shelter basically puts you in control of your own vault, with all the cool things that might be happening in there, much like a life simulator, Sims-style. Optimized for a touch screen, Fallout Shelter allows you to build new quarters and level the residents up, plus you can really reproduce them the old-fashioned way, but we will save the details on that bit for when you install the game and play around with it a while.
Transformers: Earth Wars
Hey, there's a chance for you to experience some classic Transformers battles, sans Michael Bay cinematography. This freemium game will have you building your own base and assembling a squad of your favorite transformers to crush your enemies.
Tiny Guardians
Tiny Guardians is another strategy TD game, but it revolves around summoning various types of guardians, which can move around. Defend Lunalie as she journeys through Prism in search of her missing aunt, the Sorceress.
Space Grunts
Space Grunts combines fast paced arcade action, RPG elements, and turn-based gameplay all in a pixelated, retro style. The year 2476, Earth's space-federation has been building moon-bases across the galaxy. One of those moon-bases has been sending a distress signal. Space Grunts are a group of intergalactic "problem" solvers, sent to investigate.
Warhammer
Warhammer is definitely a huge, huge brand, and even the mobile game scene is getting saturated by its titles. Thankfully, they are good enough games that one can enjoy without being "in" with the whole Warhammer lore.
Warhammer Quest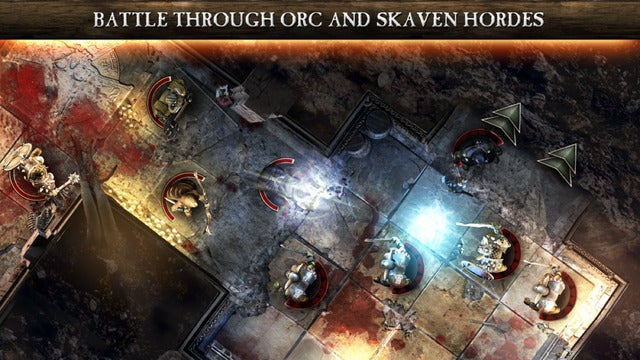 Warhammer Quest is a turn-based strategy that will satisfy gamers, no matter whether they are Warhammer diehards or just strategy fans. Quest has a very distinct, stone figurine-like art style and various levels of difficulty, ranging from casual to hardcore. The player is put in control of a 4-man team and needs to explore and clear out various dungeons.
Warhammer 40k: Deathwatch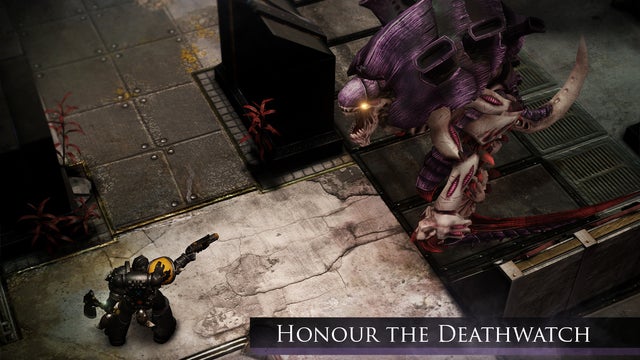 Developer:

Rodeo Games

Download:

iOS

Genre:

Turn-based strategy

Price:

$1.99
Warhammer 40k: Deathwatch is another team-based squad strategy, which takes you to the future of the Warhammer universe and at the edge of Imperial space, where you will get to fight some scary, scary Tyranids. You can collect up to 38 unique marines to form your squad of.
Warhammer 40k: Armageddon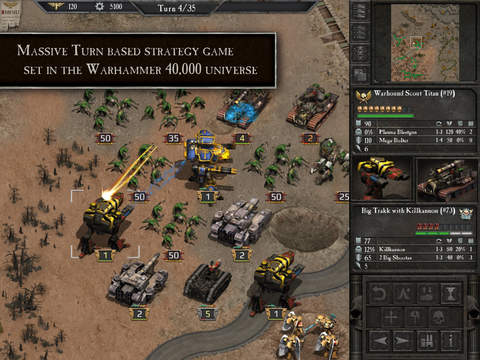 Developer:

Slitherine

Download:

iOS

Genre:

Turn-based strategy

Price:

$19.99
Warhammer 40k: Armageddon a hex field, turn-based strategy, which will let you command large armies of troops and tanks. You will defend against the Ork invasion in a total of 30 scenarios.
Worms 4
Good old Worms! A platformer / shooter / turn-based tactical game, which has you control a team of worms and use a variety of crazy, crazy weapons (like exploding sheep) to take out the opposite team. Classic!