10 up-to-date, fully featured mail and package tracking apps for Android phones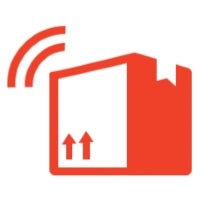 Got a parcel in the pipeline whose delivery you are anxiously awaiting? Worry not, post and couriers aren't what they used to be — sending off a letter or item and having no clue about its destiny until it reaches you (or doesn't). Today, nearly all mail and parcel carriers have well-developed track and trace services that let you simply input a number and see the progress of your shipment as its delivery unravels. You can see it hop from destination to destination, enter and leave mail departments around the country or around the world, get handled by couriers and know when it's on its way to delivery.
With the advent of mobile apps, parcel carriers leaped to the next tier of advancement. Their custom-made applications let smartphone users accomplish even more with just a device that fits in their palm. Pretty much everything that used to involve searching for a phone number, being put on hold, finally getting in touch with an operator and being caught in a confusing web of oddly specific details as you're explained the intricacies of the service's policies. Nowadays, the most established carriers let you schedule pick-ups, scan bar codes of packages to be sent with your smartphone camera, request additional services (like hold mail), and customize deliveries — all from the comfort of your smartphone.
To help you satisfy your parcel-tracking needs, we lined up 10 free and paid Android applications dedicated to the task. They also cover pretty much every world parcel tracking service you can think of and offer much of the functionality we briefly mentioned above. They are also up to date and in-line with the operating system's design and functional development. Cheers to a great app selection!
10 up-to-date, fully featured mail and package tracking apps for Android phones
Want more useful Android apps? Have a look here: