10 free currency converter apps for Android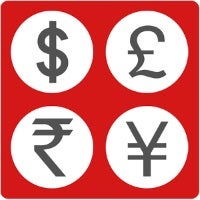 Need to compare the almighty dollar to whatever currency you need to pay in for a pair of African tam-tams ordered directly from Timbuktu? That's cool, we have something figured out for you! Here are 10 handy currency converter apps for your Android device! Any and all of these apps will let you convert between more currencies than you can possibly handle in a lifetime, with live updates ensuring current exchange rates. Some of them also look great in Material Design, and some look largely the same. Others are able to round out prices to up to 5 decimal places.
They also have finance graphs spanning as long as five years of financial data, so you can trace your preferred currencies along a timeline. And some come with built-in extra goodies, such as calculators, news readers, and social media monitors, but alas — no app will let you throw money at dancers from your smartphone screen. You'll still have to download a separate application in this particular occasion.
With that said, all 10 apps here are free, so fire away!