5 Android image editing apps with raw photo support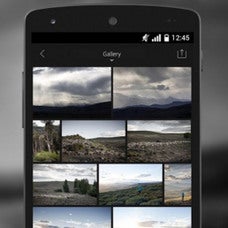 This isn't the first time we focus on raw photos in an article, and it surely won't be the last. That's because the option to capture raw images is making its way into more and more smartphones, to the delight of many photography enthusiasts who use their handset as a primary photographic tool. What makes raw photos so awesome? Well, since they contain pure, unprocessed visual information, they're ideal for post-processing. In many cases, editing a raw image would yield better results than applying the same modifications to its JPEG counterpart.
To edit raw images, however, you need the right software. Naturally, many of the phones with raw shooting capabilities also come with the necessary editing tools built right into their image gallery app. Yet several third-party solutions exist as well, and we've put them together in a list for your convenience. Here are 5 Android image editor apps that let you modify raw photos to produce beautiful images.
Adobe Photoshop Express
Without a doubt, Photoshop is the most well-known image editing application – everyone and their grandma knows what it is and what it does. On one hand, Photoshop's mobile version is not as powerful as its desktop counterpart – you're not given layers or brushes, for example. But it is still a handy tool that can modify images in a number of ways. You may edit an image's contrast, exposure, highlights, shadows, temperature, tint, sharpness and vibrance. Frames and filters are present, naturally. There is also a bunch of filters and a blemish removal tool. Optionally, you may purchase the app's defog and noise removal tool to improve images' clarity.
Adobe Photoshop Lightroom
In a number of ways, Lightroom is very similar to Photoshop Express. It can adjust many of an image's parameters, including its contrast and exposure, highlights and shadows levels, temperature and tint. It can also improve clarity and reduce noise. However, its UI is built around the idea of creating image catalogues, which is an approach you might not like if you usually work on single images. On the other hand, catalogues come in handy if you often works on multiple images at once. Also, you'll find it useful that the same settings presets can be easily copied and applied to other images.
Snapseed
Like the two apps we already mentioned, Snapseed is great for image enhancing. It lets you fine tune an image's brightness, saturation, and contrast levels, it lets you enhance its details, it lets you crop, rotate, and straighten your photos, it lets you remove dust specs and other imperfections. However, it also lets you mark the areas of the image where you want the effect to be applied – a feature missing in both previous applications. If that's not enough of a reason to give Snapseed a try, consider experimenting with the multitude of filters and frames it contains. These let you give your images an artsy look with just a few button taps.
Photo Mate R2
It may lack the pretty interfaces of the apps we already mentioned, yet Photo Mate R2 is still a very capable image editor with raw support. The app can handle full-size raw decoding of images shot with your Android phone or digital camera. Furthermore, you get control over parameters like sharpness, clarity, vibrance, highlights, shadows, and color temperature. Noise reduction algorithms also come standard. And if that's not enough, you get editing layers and brushes to fine tune specific areas of your photos. All in all, this is a must-try app if you need a powerful image editor. And don't mind the price, of course.
Still can't find an image editor that suits your needs? Perhaps RawVision might do the trick. Again, it isn't exactly a beautiful app, but it has the necessary tools to help you organize and edit your raw images. The application provides many of the basic and advanced image editing tools, as well as the options to add text and drawings. Modifications can be performed on several images at the same time in a batch fashion.