Spigen Slim Armor Case for Apple iPhone 6 Review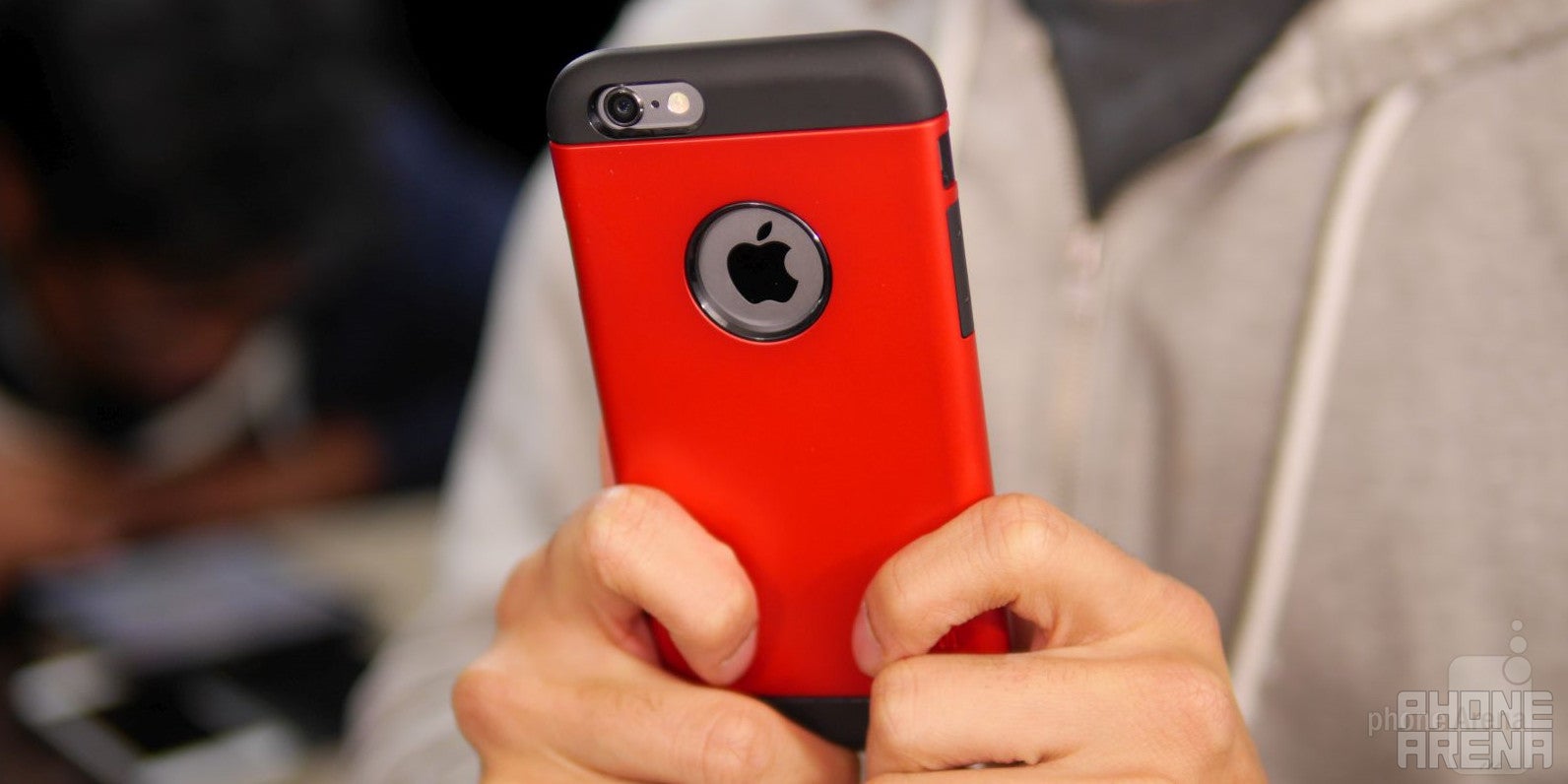 We certainly know what kind of attributes that come along with the
Spigen Tough Armor Case for the iPhone 6
, like its superior drop protection. However, the added bulk in tow and its hard-lined design doesn't make it the most pleasing looking thing to the eye – so that's where another similar case comes to mind. Still sporting a strong frame, while at the same time, exhibiting a more streamlined package, the Spigen Slim Armor case aims to blend style and protection into one.
Frankly speaking, the Slim Armor Case for the
iPhone 6
looks sexier than the Slim Armor one – that's partly due to how it closely matches the phone's curvier aesthetics. In particular, its rounded edges match the curvature of the iPhone 6's sides. In addition, its slimmer construction manages to also follow the phone's skinny frame. Throw in the availability of 5 different colors, especially the electric red option that exudes the most style, it undeniably has the killer looks in gaining attention amongst people.
Typical of Spigen's line of cases, the Slim Armor sports a dual layer design that's comprised out of an inner TPU case used to cushion the phone when it's dropped, and a matte polycarbonate hard frame that absorbs bumps and bruises. Inserting and removing the iPhone 6 from the case is a simple process, so there's no significant force needed in doing it. Also, cutouts around the case allow us access to its various ports and buttons – though, the flush nature of the volume controls make them tougher to distinguish separately. Despite that, we appreciate the wide cutout of the headphone jack to accommodate all sorts of cable sizes.
Over on Spigen's site, the case sells normally for $29.99, but it can be snagged for as
low as $16.99 through Amazon
. Sure, its drop protection isn't quite as sound as the Tough Armor Case, but nevertheless, it's still decent enough to safeguard the phone from minor falls. Add in the fact that it's more stylish and svelte with its construction, it has the kind of balance to perfectly keep the phone in check – while also coming off as being attractive.
Recommended Stories