Spigen Tough Armor S Case for Apple iPhone 6 Review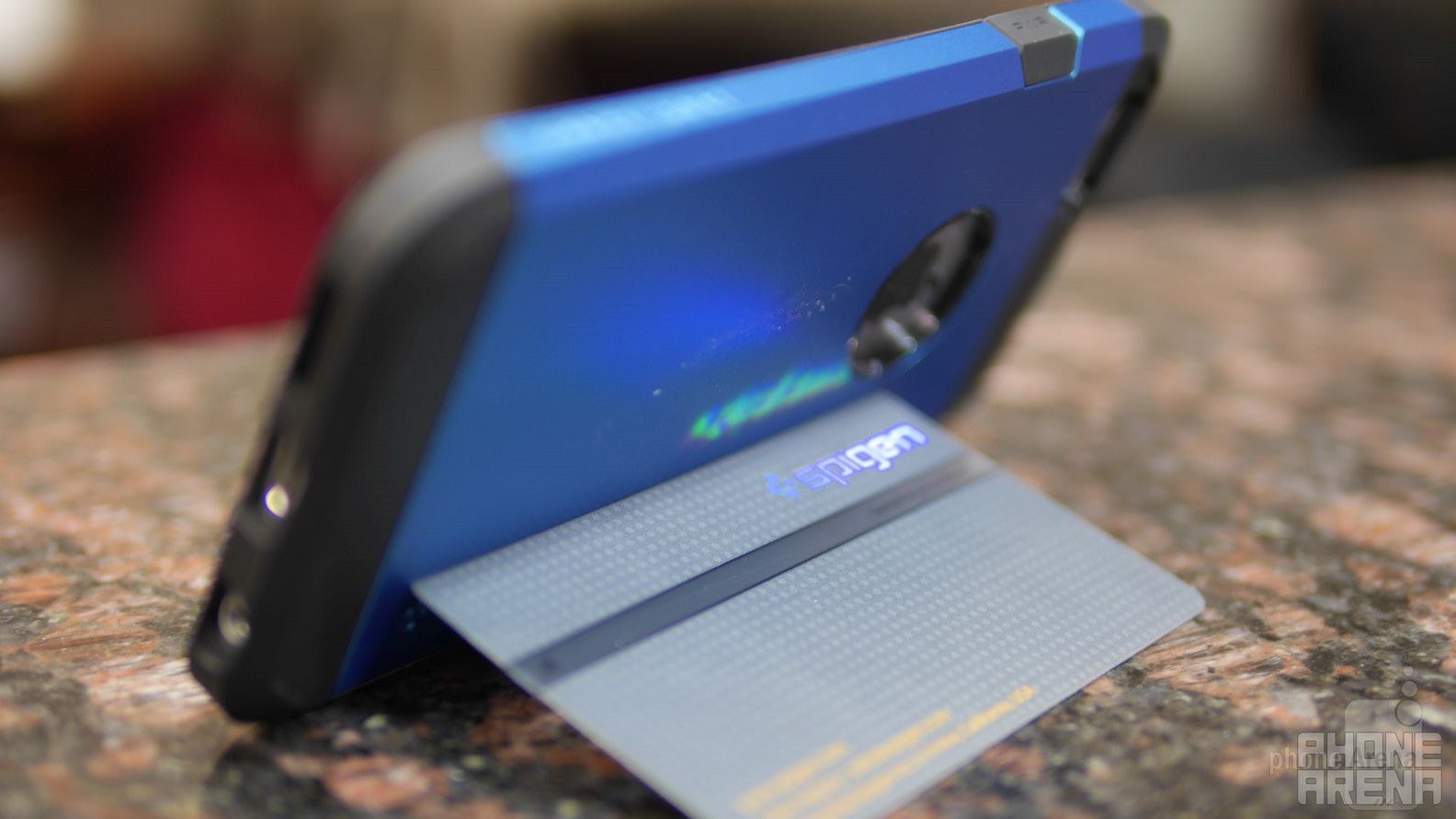 We all carry some sort of credit card or ID, there's probably a bunch of them in your wallet right now as you're reading this. Well, Spigen has centered one of its latest cases around that – the Spigen Tough Armor S. Based on the company's popular series, the Tough Armor, the Tough Armor S offers a hands-free viewing experience with the aid of a card.
Honestly, the Spigen Tough Armor S Case for the iPhone 6 looks exactly like the standard Tough Armor case. It's indeed a bit hefty and adds some bulk to the phone, but it helps in giving it some serious protection. Employing a dual protection design, one that's comprised out of a matte anti-stretch TPU inner case and matte polycarbonate frame, the tandem is able to soundly protect the iPhone 6 from lengthy heights as high as 6 feet in our experience. In fact, a drop onto the floor usually results in the phone taking a quick bounce before it rests on one of its sides.
Naturally, there's a fair amount of lip around the case to protect the display from coming into contact with surfaces – though, if it's hit at an angle, there's still a potential of it getting damaged. Despite that, we're quite pleased with the sturdy protection it delivers. In the rear, there's a long slit running there that allows us to insert the included kickstand card. Essentially, we're able to prop the phone to two different angles – either a steeper or flatter view, depending on how we have it set up. In the event we lose the included kickstand card, we can obviously rely on any other card in our wallet to achieve the same function.
Picking up the Spigen Tough Armor S Case for the iPhone 6 will
cost you roughly $25 online
, where it's normally stickered with a retail price of $35. For the protection, the cost seems more than justifiable – plus, you gain the feature of a kickstand. Additionally, it's available in three different colors.
Recommended Stories