Sony Xperia ion vs Samsung Galaxy S III
27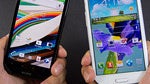 Introduction: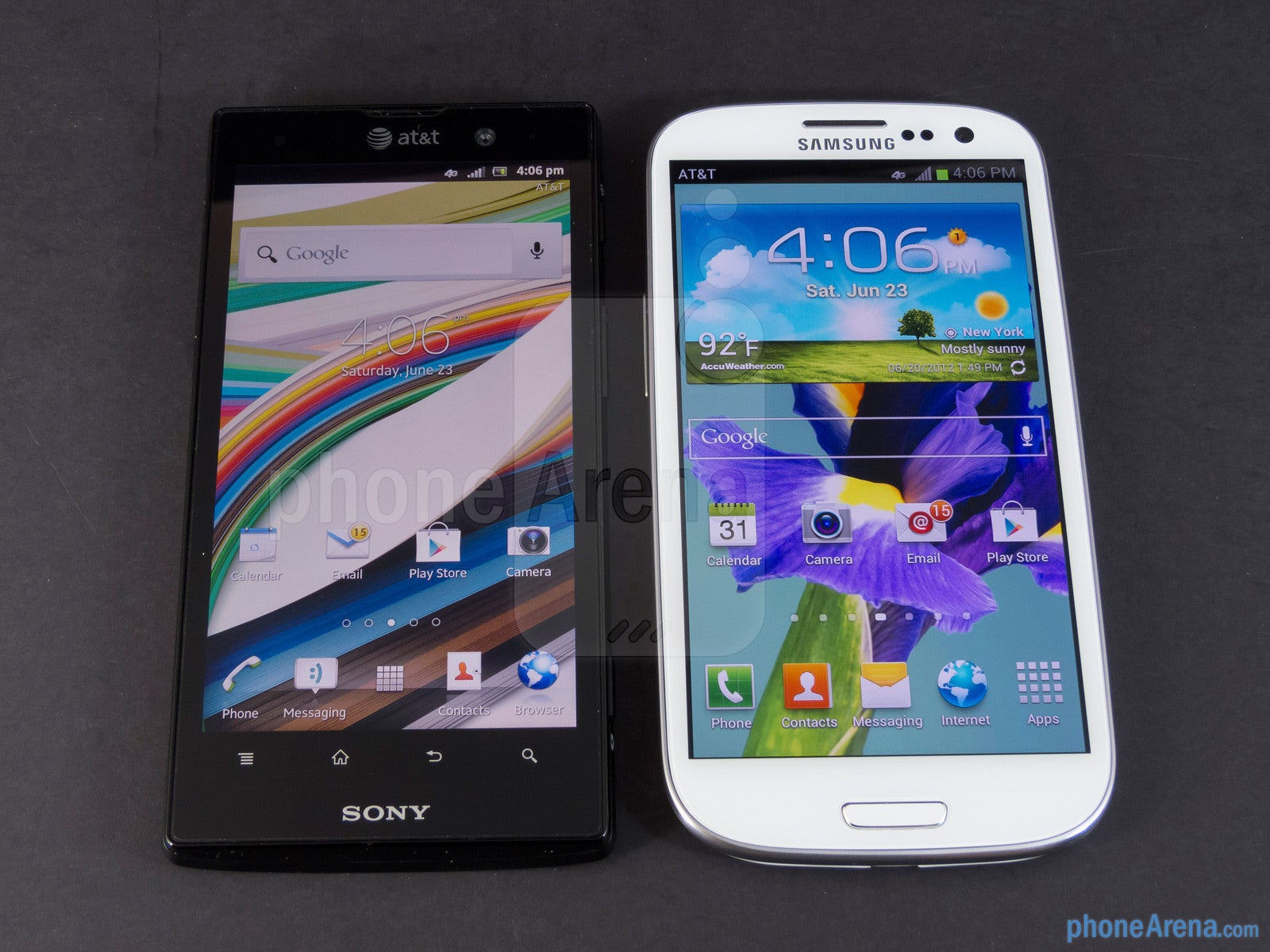 AT&T customers surely have a lot to be happy about, especially now that two highly prized Android smartphones are now available for purchase and poised for an old-fashioned showdown at the O.K. Corral. On one side of the field, we have the highly touted
Samsung Galaxy S III
, which has already garnered a lot of attention amongst the Android community. And on the other, the
Sony Xperia ion
is seeking to woo people with its attractive $99.99 on-contract pricing. Very similar in hardware department, it's safe to say that they're both top-shelf devices, but there can only be one left standing in this showdown.
Design:
Honestly, there isn't a definitive device that has a better design over the other. Yet, we still find ourselves gravitating slightly more to the Samsung Galaxy S III because it sports a cleaner appearance, it's skinnier, and lighter. With the Sony Xperia ion, however, it has the sturdier build between the two thanks to its brushed metallic casing, but the compromises are made with its heavier weight and bulkier feel in the hand. Furthermore, its sharp edges aren't as comforting as the rounded feel of the Samsung Galaxy S III.
Trying to activate any of the Xperia ion's set of
Android capacitive buttons
is a frustrating experience, whereas it's not much of an issue with the Galaxy S III's combination physical home and capacitive buttons.
Comparing the
rear cameras
of these two behemoths, the Sony Xperia ion's beefy 12-megapixel auto-focus camera shouts loudly over the 8-megapixel snapper of the Samsung Galaxy S III, but having a higher count number doesn't necessarily mean it's going to be a stand out winner. We'll talk more on their qualities later. As for
front-facing cameras
, the Xperia ion packs a 1-megapixel one, while the Galaxy S III is outfitted with a higher 1.9-megapixel camera – both of which can shoot in 720p.
Needless to say, we love the fact that they both offer expandable memory via their
microSD card slots
, but we prefer the standard microHDMI port of the Xperia ion – especially when the Galaxy S III requires a special type of MHL adapter. Lastly, Samsung's beauty benefits from a removable battery, whereas the Xperia ion is locked up inside of its body.
Display:
Checking out there two beauties, it's safe to say that they flaunt some sharp looking displays thanks to their large size and high resolution. Specifically, the
Samsung Galaxy S III features a 4.8" HD Super AMOLED display
, while the
Sony Xperia ion comes to the table with a 4.6" HD Reality Display with Mobile BRAVIA engine
. Seeing that the two share the same 720 x 1280 resolution, Sony's baby is obviously sporting the higher pixel density, but seriously, it's not much of a factor seeing that it's almost indistinguishable when looking at the two from the same distance away. Still, the Galaxy S III has the slight wow factor thanks to the saturated colors tones that its AMOLED panel is able to produce, but it doesn't have the color accuracy of Sony's display. Finally, viewing angles are better with the Galaxy S III, since the Xperia ion's display fades at slight angles.
Recommended Stories