LG Optimus G vs Samsung Galaxy S III
56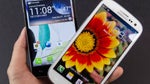 For this comparison, we are using the Sprint versions of the two phones.
Introduction:
Continuing its reign atop the Android world, the
Samsung Galaxy S III
has been one polarizing smartphone that has captivated us with its all-encompassing high-end goodness. Lurking in the shadows waiting for its turn to burn up the scene, the
LG Optimus G
is gearing up to finally make its attack in grabbing the crown. Being the newer kid on the block, the Optimus G's combination of featuring a quad-core processor and 4G LTE connectivity makes for one alluring tally at the moment, but will it be enough to conquer the tight grasp that Sammy's flagship has on the market?
Design:
Honestly, it's rather
tough to say which design we like better
. On one side, we like the lightweight, minutely smaller frame, and more natural feel in the hand we get out of the Samsung Galaxy S III. In comparison, we're attracted to the
LG Optimus G's more premium materials and solid construction
– attributed to its Crystal Reflection rear pattern and layered glass surfaces. Essentially, we've got one solid dark slab with LG's offering, while Sammy's pride and joy comes off as a polished stone. Either way, we definitely like the designs of both.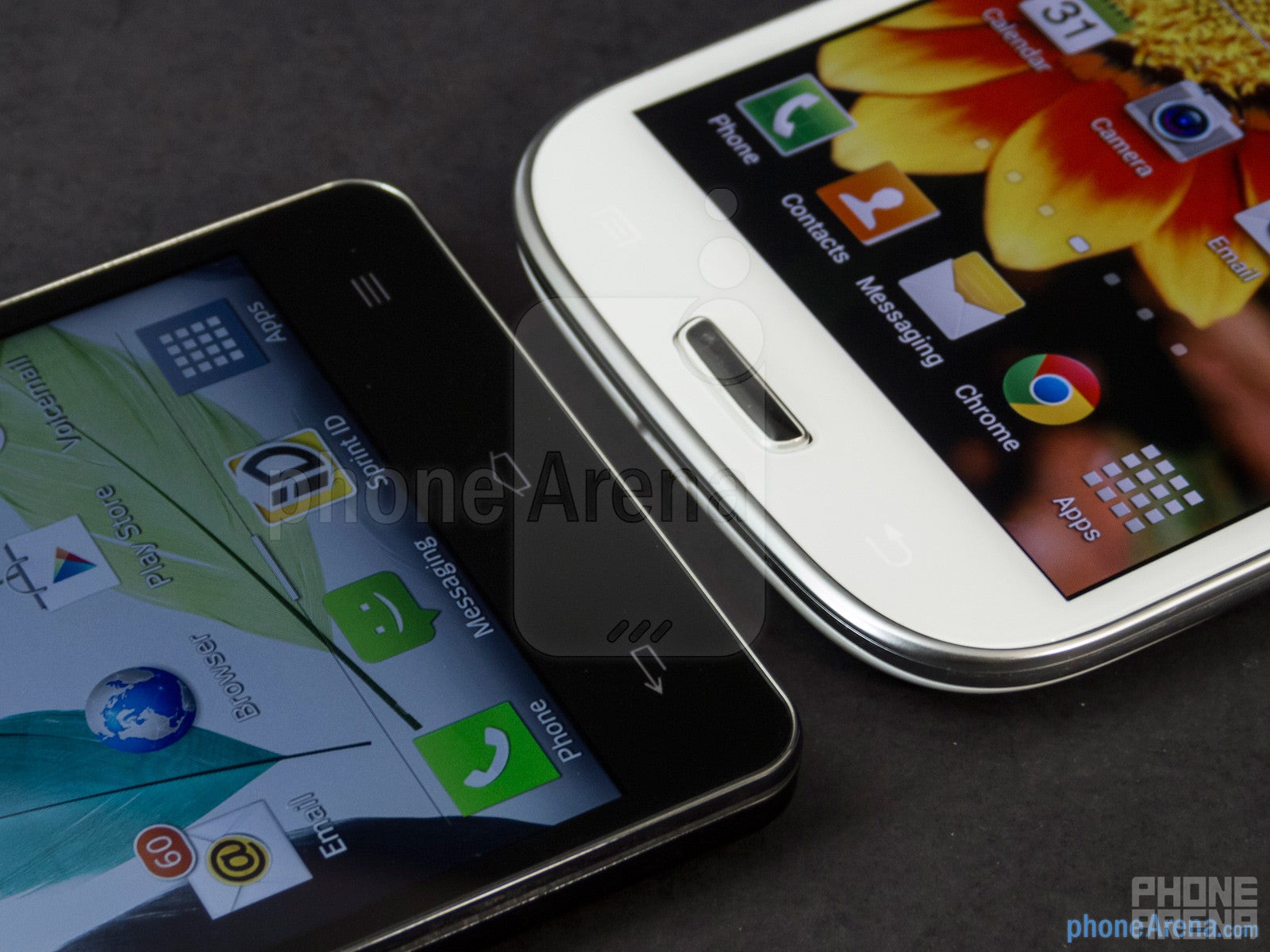 The capacitive buttons below the screens
Still employing
capacitive Android buttons beneath their displays
, we don't come across any instances of accidental presses – since they're space adequately from one another. Though, the Galaxy S III employs a firm physical home button in between its capacitive ones.
Interestingly enough, the placement of their power buttons and volume controls are identical – while at the same time featuring the same distinct feel and responsive touch when pressed. Taking a peek around the trim of both smartphones, they feature
3.5mm headset jacks
, microphones, noise-cancellation mics, and microUSB ports for data/charging/video-out connectivity.
Display:
We'll hand it to the Samsung Galaxy S III for having the showroom wow factor with its
4.8" HD 720 x 1280 Super AMOLED display
, due to the enchanting overly saturated color tones and the deep blacks of its screen. Packing some heat of its own, the LG Optimus G stands out magnificently as well thanks to its
4.7" WXGA 768 x 1280 HD
IPS Plus display, but unlike its rivals, its color tones are more natural and realistic. Even though LG's offering is utilizing the more favorable RGB sub-pixel arrangement, as opposed to the PenTile matrix arrangement of the SGSIII, we don't find one that's considerably better when it comes to raw details. However, it's the superior outdoor visibility of the LG Optimus G's IPS display that enables it to inch out ahead.
Display measurements and quality
Recommended Stories